The Pointe-Saint-Charles Art School Corporate Art Program offers companies personalized arts workshops aimed at stress reduction, creativity and team building.

Corporate Art Workshops
"The presence and performance of creative people is essential to every organization. The ability to invent, dream, problem solve, craft, and correspond in fresh, new ways is vital to organizational success."_
[1]
[1] 1 Egan, Toby Marshall, (2005). Factors influencing individual creativity in the workplace: An examination of quantitative empirical research. Advances in developing human resources 2005;7;160.
WHY

an art workshop?



TO ENCOURAGE & PROMOTE:
Creative problem solving
Innovation
Multidisciplinary thinking
Collaboration among individuals
Exchange of ideas and knowledge
Stress reduction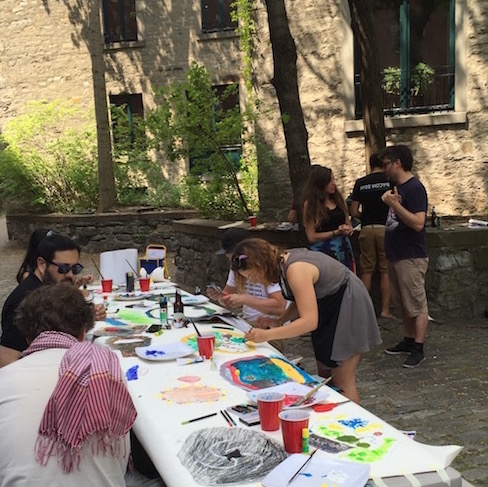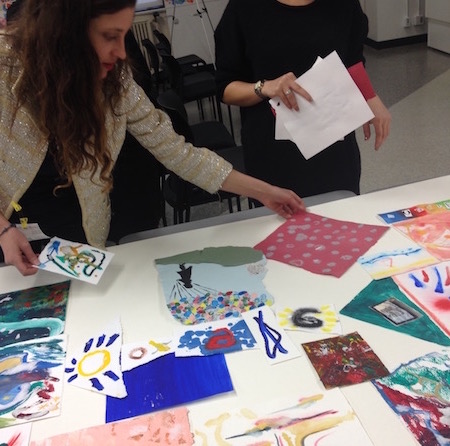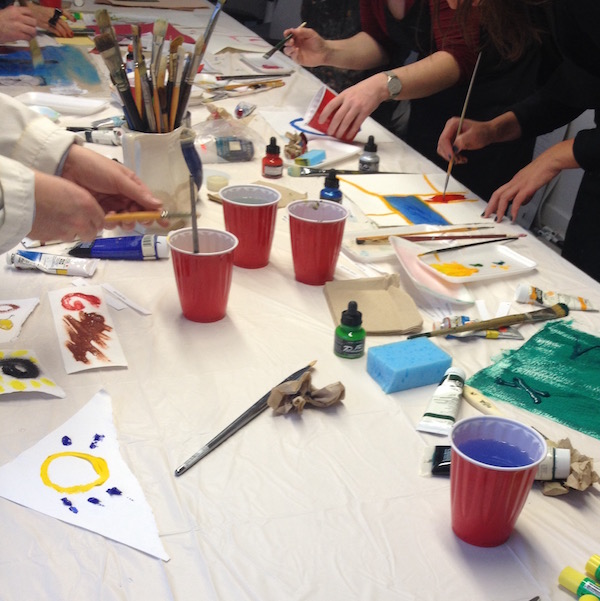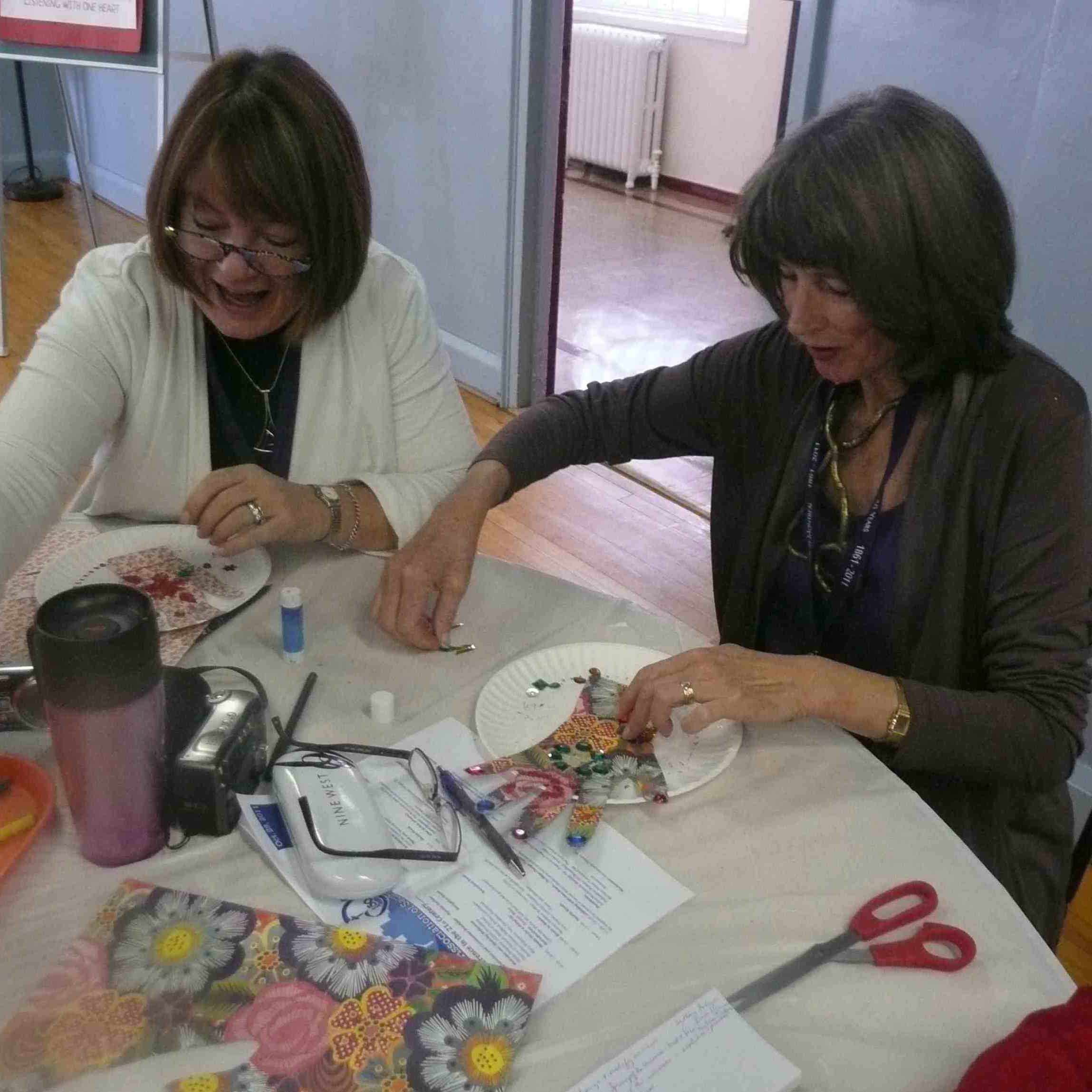 PROMOTE EXCELLENCE THROUGH ART!
The fostering of creativity in the workplace is a new and successful way to respond to a quickly changing work environment. Employers and employees must deal with ever-developing technological innovation, the need to stay competitive, and an evolving work-place and societal climate increasingly influenced by financial issues, globalization and a growing desire for diversity, stimulation and change among workers. It is becoming increasing recognized that the skills required to cope with this rapidly changing, complex world of business can be acquired through the creative arts.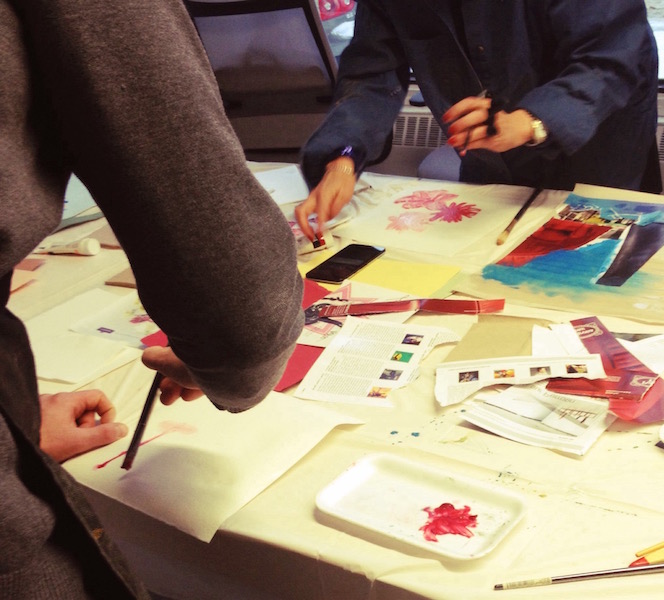 Testimonials
"We had a lot of fun and everyone participated! We couldn't have wished for better instructors."
– Marijke Hoste, Account Executive, Google Inc
"This art workshop surprised us. We did not think that many people would participate, give their input, have this much fun and want to do it again! We all connected, with the quiet presence of Catherine and Dorothy, who helped and encouraged us. It was a great and fruitful afternoon."
– Geneviève Simard, Office Manager, Red Hat Canada Limited
HOW

do

they work?



Personal Identity / Corporate Identity
Through specialized art exercises and guided exploration, participants will be encouraged to look at their role at work and how their own personality defines their job and how their work environment can be used to foster their own individual development. Individual development in the workplace pays off for everyone.
Exploring Materials and Creating Flow
This workshop will be a series of three-hour evening sessions in which materials will be explored as a way to become comfortable with the artistic process, develop a visual language and deepen the experience of the creative process. In an inspiring and relaxing atmosphere, participants will be guided through exercises intended to help them explore and learn to use the materials in a technical way and at the same time each create a unique product based on their own imaginations.
Goal-Setting Workshop – Past, present and future.
In this one three-hour session, participants will each make a collage depicting the recent past, present and near future while thinking of personal and/or career goals. Group discussion will follow, fostering feedback, insight and encouragement.
Relaxation and Exploration
This all day workshop will consist of a series of projects to familiarize the participants with various art materials and the artistic process. The morning will be spent exploring art materials of choice and doing exercises with them that encourage right brain thinking and relaxation. The afternoon will introduce and encourage the discovery and expression of personal imagery.
This day will be comprised of art activities designed to encourage teamwork and individual contributions to the group process. Using such methods as collage, printmaking and sculpture, participants will make group works of art in a playful, inspiring and pleasant atmosphere. No artistic skills are necessary.
Art programming can also be tailored to meet the needs of our clients.
WHO

are we

?
Our corporate art workshops are designed and given by Catherine Wells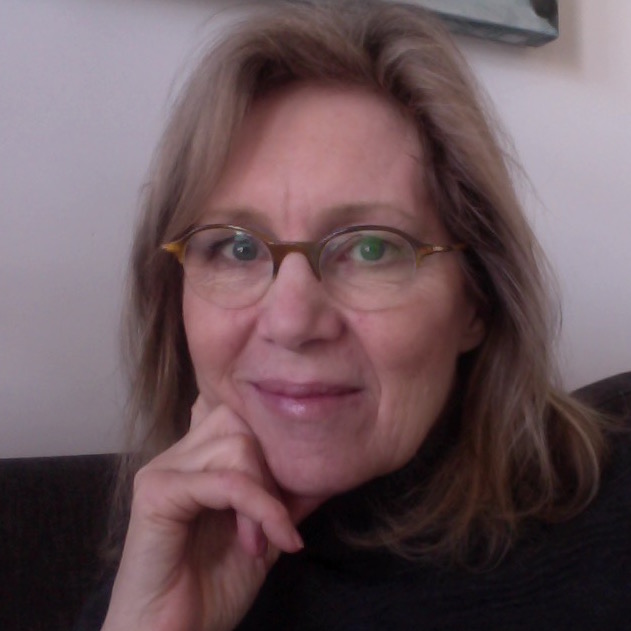 Catherine Wells, BFA, MA, is an artist, art educator and art therapist. She has worked in the art, medical and corporate milieus with individuals and groups of all ages for many years. She is the executive director of the Pointe-Saint-Charles Art School.
* The Pointe-Sainte-Charles Art School is a not-for-profit charitable organization. All corporate art workshop fees directly support our mission and programs.
---
The Pointe-Saint-Charles Art School offers affordable visual arts classes and workshops for students of all levels and walks of life
and is a non-profit registered charity.