Our regular classes will be offered in

 an

 

outdoor version (weather permitting).

 

This

 

represents one important step

 

for us

 

to reengage with our students and our community. The classes are intended for current and new students and

 

have room for

 

up to 6 (six) participants. Please, register your interest by choosing one modality bellow. If you are already one of our students, please, confirm by mailing us

 at

 info@pointestcharlesartschool.ca.
All our teachers are looking forward to

 

seeing 

you again!
IMPORTANT:
1) Please, note that by confirming your participation you agree to comply with all the requirements and recommendations of the Public Health of Quebec and other government authorities

 

for being in 

public spaces. Also

 

please

 

be aware

 

that

 

despite all the measures in place, there is no guarantee that you will not become infected with COVID-19.

2) For everyone's safety, please do not

 register for these classes

 

if you or anyone living with you has had cold or flu symptoms (including fever, cough, sore throat, respiratory illness or difficulty breathing) in the last 14 days.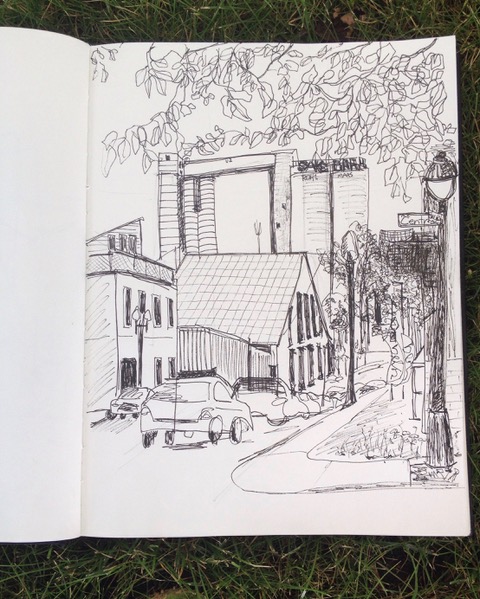 Drawing Techniques and Expression – On the Spot
This session will take place outdoors, "plein air" as we do "On-the-Spot" drawing. Experience the pleasures of drawing on location – street scenes, in the parks, by the canal. Perspective, focal point, composition and other drawing techniques will help you produce beautiful landscapes and outdoor sketches.
Please bring your own materials and paper or sketchbook, and a folding chair or stool if you wish.
Instructor: Catherine Wells
Wednesdays, 1 – 4 pm
Individual class – $30 + tx
Please click the link below to register: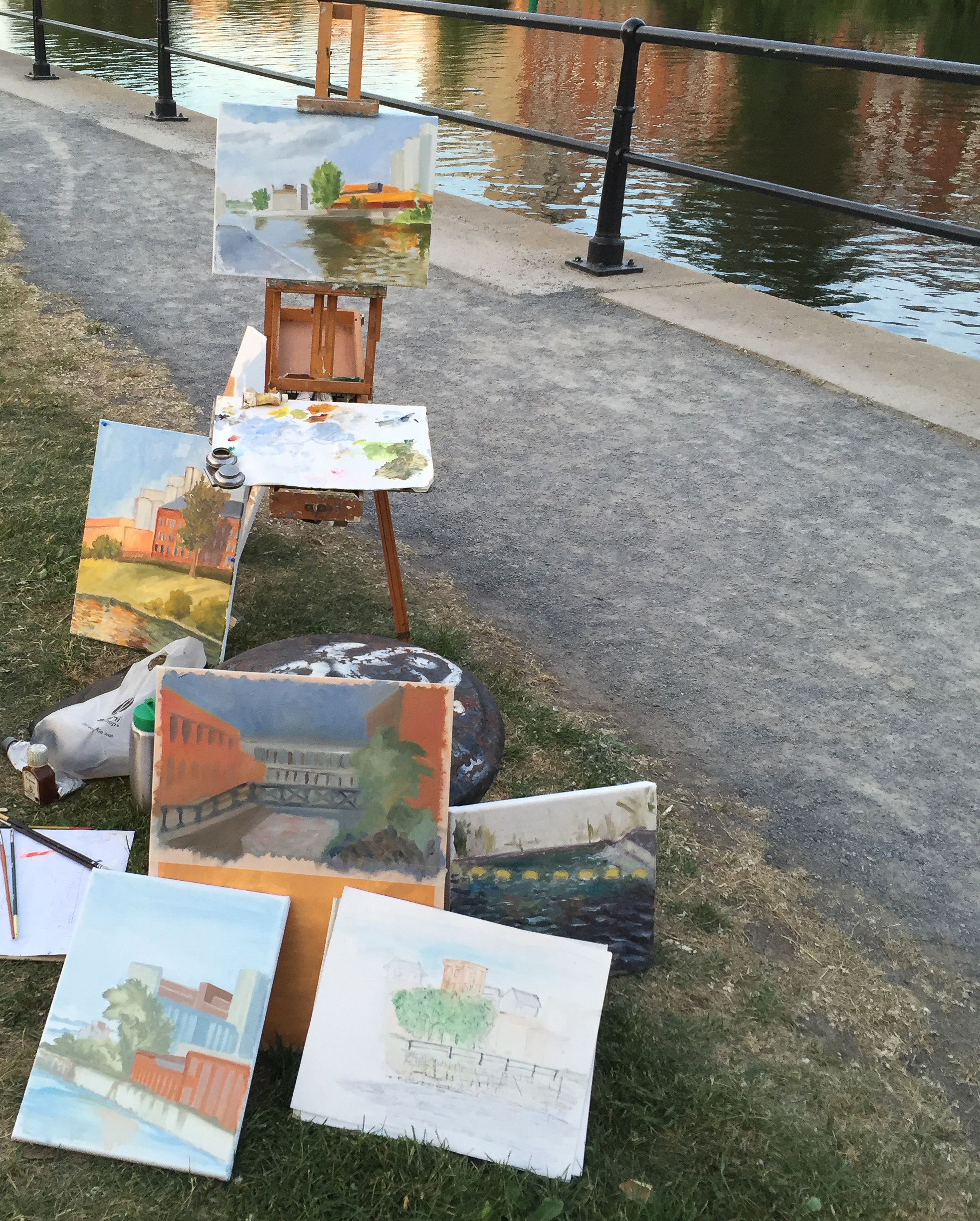 Painting en plein air
This class is open to beginners up through advanced students of painting. Outdoor painting demands decisiveness in execution, some drawing skills, and a sense of color. Mastery of even a single one of these components may yield fine results; but engaging all three aspects while painting can be intense and exhilarating. We will focus on one element at a time for the first few weeks after reopening. During each class there will be a short demonstration with questions and answers.
Instructor: Eberhard Froehlich
Restarting: July 2
Thursdays, 9am – 12 pm
Ongoing class – 8 weeks
8 weeks – $230 + tx
Please click the link below to register:
---
The Pointe-Saint-Charles Art School offers affordable visual arts classes and workshops for students of all levels and walks of life and is a non-profit registered charity.