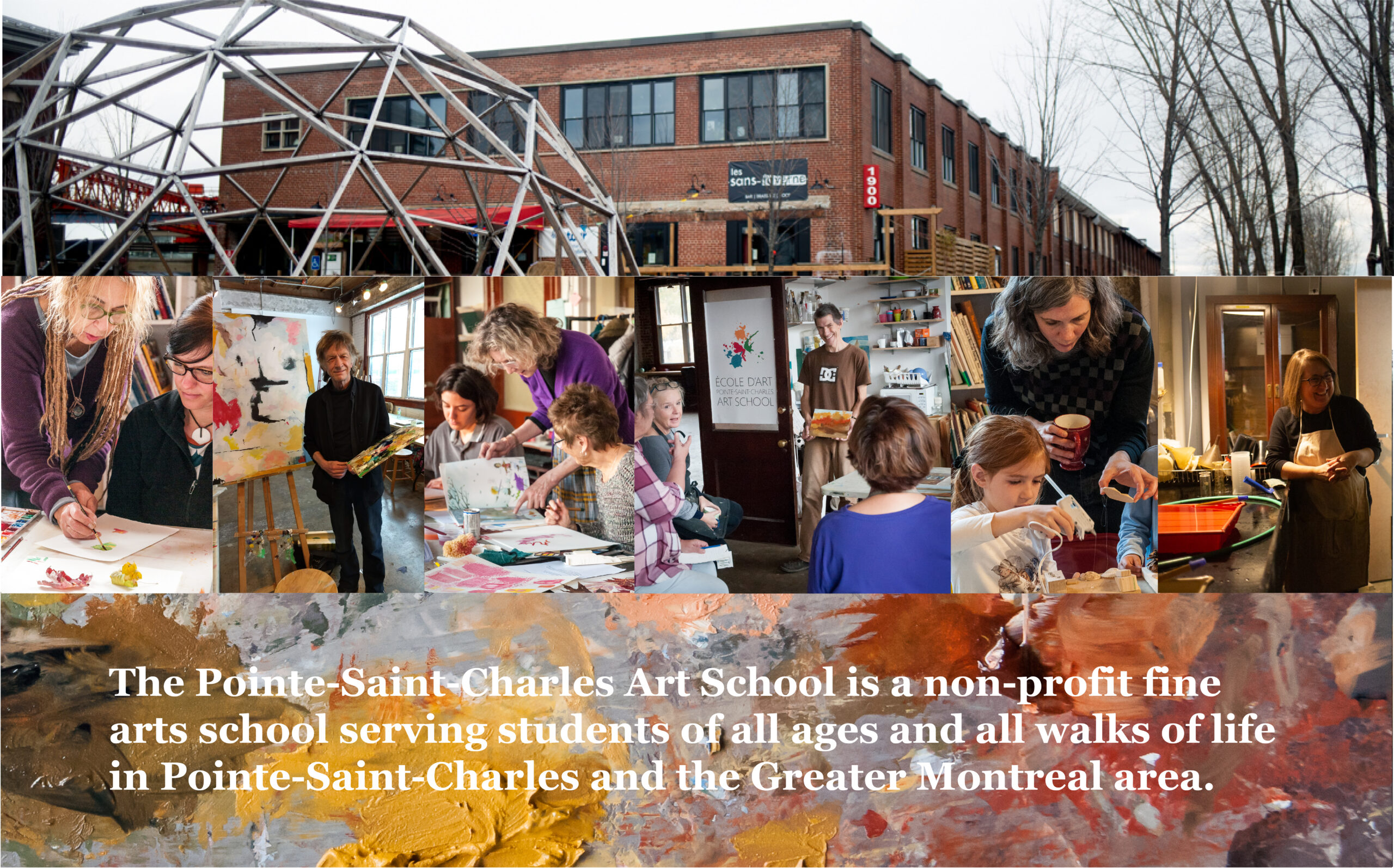 In line with Québec government protocol for in-person gatherings, we will not be requiring the Covid-19 Passport at this time. We will however, continue to require masks and distancing.
〉

PSCAS Silent Auction – Call for Submissions by November 25th – To participate please fill out the Form 1 (if you have a google account), otherwise Form 2

The Pointe St Charles Art School is a community-driven Fine Art School and Art Therapy Centre in Montreal where students of all levels and walks of life can achieve the skills to express themselves through art in the contemporary world. 
---
We acknowledge that the Pointe-Saint-Charles Art School is located on unceded Indigenous territory of the Kanien'kehá:ka. Tiohtià:ke/Montréal has been a meeting place for many First Nations, and today it is home to a diverse population of Indigenous and other peoples. We are grateful that gathering and creating have been a part of this land for thousands of years.
The Pointe-Saint-Charles Art School offers affordable visual arts classes, workshops and art therapy for people of all levels and walks of life
and is a non-profit, registered charity.