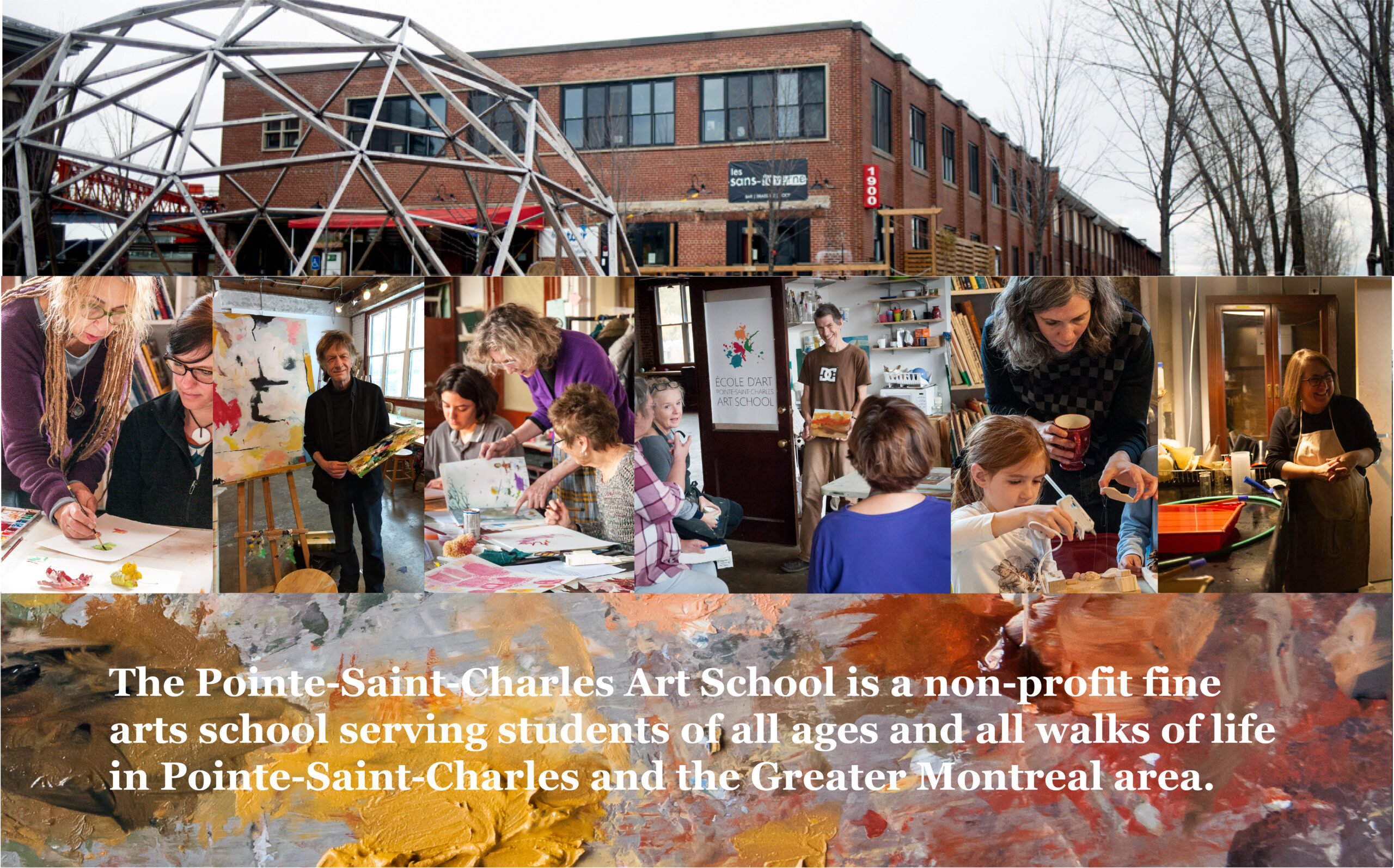 In accordance with the Ministry of Health and Social Services all our in-person activities are postponed.


Online

 and outdoor activities will continue.
We are continuing to work remotely and are always available.
〉

Winter Well-being Online Art Therapy Group beginning February 8, 2021 –

FULL

The Pointe St Charles Art School is a community-driven Fine Art School in Montreal where students of all levels and walks of life can achieve the skills to express themselves through art in the contemporary world. Our model is based on the original concept of the small art school.
---
The Pointe-Saint-Charles Art School offers affordable visual arts classes and workshops for students of all levels and walks of life
and is a non-profit registered charity.