Creative and Experienced Instructors
Let our skilled and imaginative instructors inspire you and your children and offer you the opportunity to benefit from the joys of art making!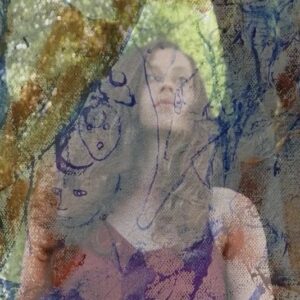 Dorothy Skutezky, B.F.A.
Dorothy is a multi dimensional painter, native of the Island of Montreal. She paints portraits, nature, the city, and many other subjects and perceptions of life that inspire her. She paints in a variety of styles and her medium is oil painting. A specialty is painting goddess portraits of women. Dorothy earned a Bachelor of Fine Arts from the Nova Scotia College of Art and Design, where she studied Drawing, Sculpture, Foundry, Textiles, and Art History. A highly intuitive painter, she combines old masters techniques blended with approaches and processes she has evolved herself. She has been exhibiting and living as an artist for the past 15 years. Dorothy is happy to be part of the Pointe-Saint-Charles Art School family and looks forward to co-creating with you! You can view her art on Instagram @furstfemme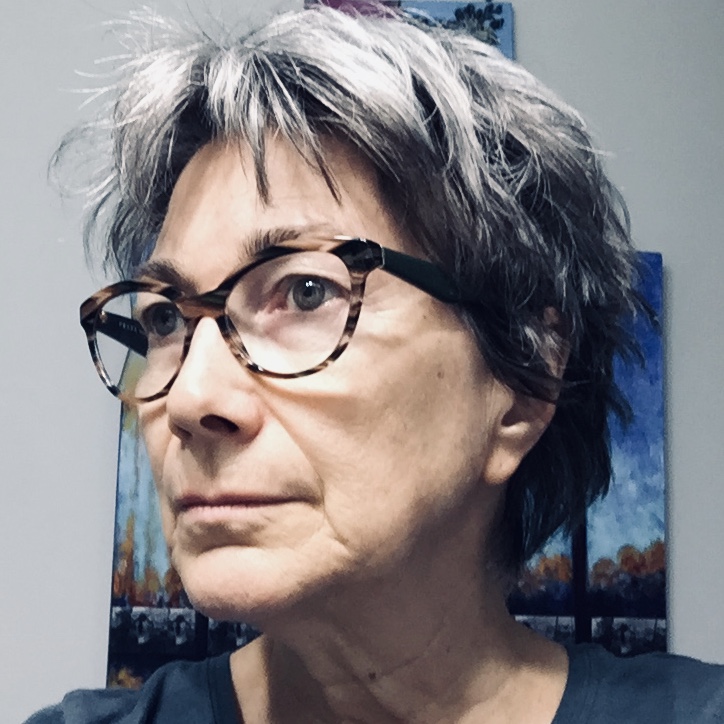 Francine Lévesque B.F.A., M.A., PhD
Francine Lévesque BFA (art education), MA (art therapy), PhD studies (education) has also amassed a long list of continued education in a variety of art media and methods over the years. She is a mixed fiber maker/artist, teacher/facilitator, with 2 ½ decades of work as a professional art therapist in social services and psychiatry. She believes in slowing down the creative process to learn from an experiential embodied and reflective approach to making.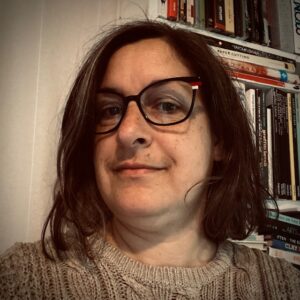 Tina Jubinville
Tina is a visual artist with a background in printmaking and mixed media. Book arts and collage have also been part of her artistic practice for the past 20 years. She received her diploma from the Ottawa School of Art in 2003 and is currently pursuing a BFA in art education at Concordia University. Her approach to art is process oriented and exploratory, focusing on the creative journey rather than the end result. Each step of the process informs the next. Experimentation with materials and techniques is at the heart of her practice and she is particularly interested in the relationship and reactions between the medium and the surface. Her work, which is often surreal and nonsensical, examines our connections and interactions with nature and our surroundings.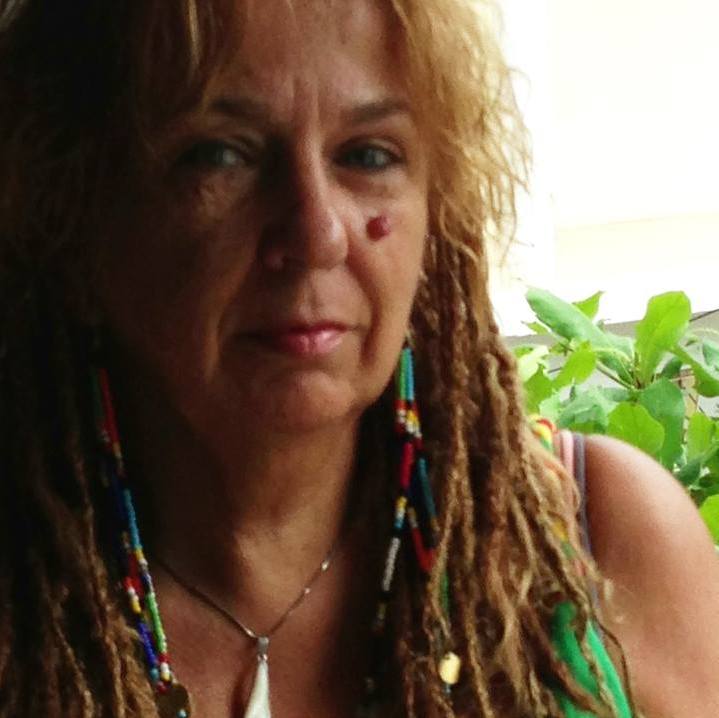 Louise Drouin, B.F.A., M.A.
Graduating with a Bachelor of Fine Arts and a Master's degree in Art Education from Concordia, Louise is an artist /art educator and has been teaching fine arts, painting, drawing and printmaking at Vanier College in Montreal for 25 years. She has also given self-exploration and creativity workshops to all levels and has a comprehensive background working in painting, drawing and mixing different media. For the past 15 years, her passion has been painting in watercolour and organizing art vacations in Jamaica. Louise teaches Watercolour and Mixed Media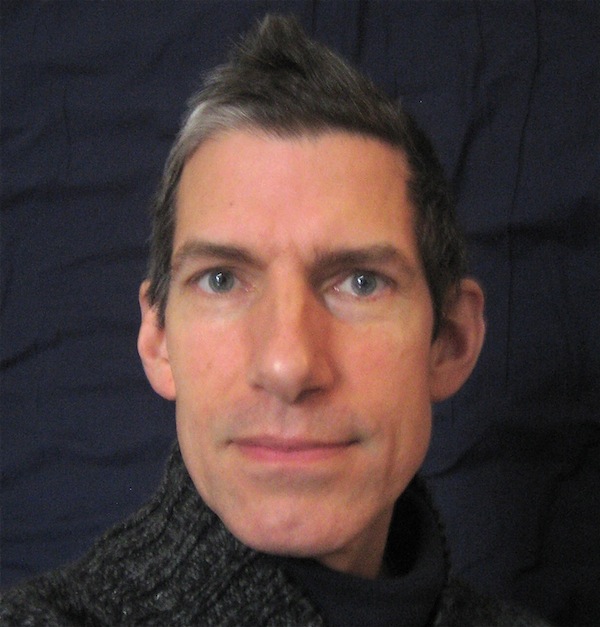 Eberhard Froehlich, B.A., M.F.A
Graduating from the New York Academy of Art in 1999, Eberhard taught drawing and painting at colleges in the Baltimore area for six years, spent several years as a practicing artist in Leipzig and Berlin, and in 2012 moved to Montreal, where he has been working and exhibiting as a plein-air, landscape, and figure painter. His paintings are generally oil paint, applied fairly thinly and directly. The result is an understated realism based on clear tonal relationships. Working from observation whenever possible, Eberhard Froehlich also paints from memory and imagination, often including movement and implying narrative in his figure compositions. The works of Eberhard Froehlich are in public and private collections in Canada, the US, and Germany. Eberhard teaches Painting Techniques and his website is art-3000.com/artist/Eberhard_Froehlich/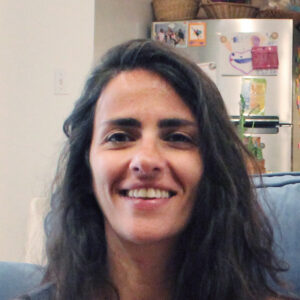 Azza Hussein
Visual artist, illustrator and educator from Lebanon. Azza relies on portable convenient material within her artistic practice, like drawing, digital collage, text and performance-based photography. Her work obliquely and overtly refers to landscapes and displacement and addresses human vulnerabilities and the weight of psychological unsettlement. Contrastingly, in her illustration work, her aim is to create worlds to get lost in. Azza studied Drawing & Painting at the Lebanese University (2003), Fine Arts at the Lebanese Academy of Fine Arts (2005), and Image Synthesis & Computer Animation at HKU, (NL, 2009). She is currently a graduate Art Education student at Concordia University. Azza teaches Art Techiniques & Exploration and her website is https://azzahussein.com/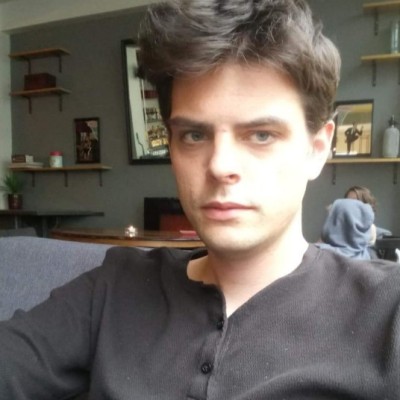 Dave LeRue, B.F.A., M.F.A
Currently pursuing a Ph.D. in Art Education from Concordia University, Dave holds a B.F.A from The Nova Scotia College of Art and Design in Fine Arts and an M.F.A. from Concordia University in Painting and Drawing. For the past five years, Dave has taught writing and painting at the university level, and maintains a painting practice, exhibiting in many Canadian galleries and institutions. Dave's painting practice focuses on landscape and the city, connecting social and aesthetic questions to how cities become aestheticized, imagined and represented. His SSHRC funded doctoral project will use oral history, archive research and landscape painting to study Montreal's Peel Basin's past, present and future as it stands at a point of change. Dave teaches Painting Methods and Practice and Landscaping the City and his website is davelerue.com/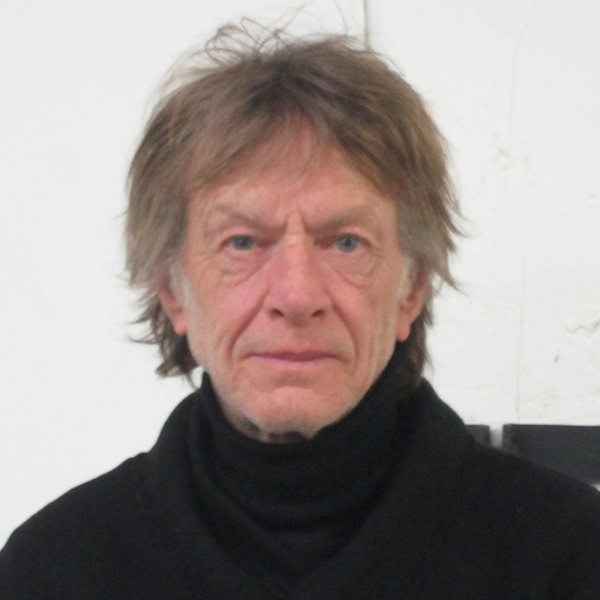 Barry MacPherson, B.F.A.
Graduating from The Nova Scotia College of Art and Design in 1973, Barry pursued his career as an artist and has also taught photography, painting, film making and animation to children and adults. Although having formally studied within a Conceptual Environment at NSCAD, Barry presently works mostly in oils and acrylics and strives to achieve a visual statement in his work resulting from a selected theme or word definition that seems relevant at a given moment.  Much of his work reaches from influences from the past and placed into the now. Barry currently resides in Montreal and works out of his studio at The EK Voland Art Center. He was a participating artist in The Exhibition "Traffic" Conceptual Art in Canada 1965-1980, that ended a two year tour across Canada in 2013. Barry's website is barrymacpherson.wordpress.com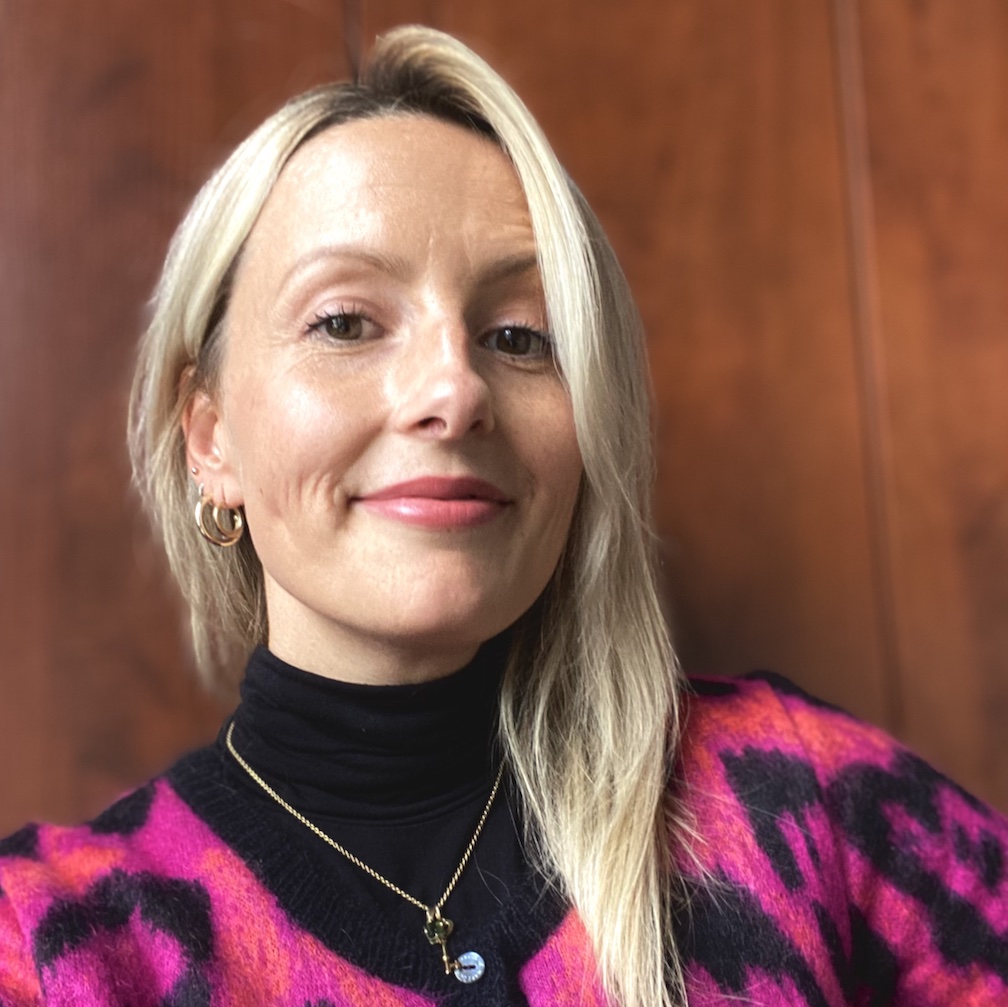 Claire Ponka
Claire is a graduate student intern in her second (and final) year of study in Art Therapy at Concordia University. Claire holds a Bachelor of Fine Arts in Film Studies (Concordia University 2011), which fostered her love for storytelling, and the Documentary medium. Later, her Professional DEC in Illustration and Design (Dawson College 2017) allowed her to explore and become fluent in a plethora of art media, from traditional to digital forms. Claire interned at the Montreal Museum of Fine Arts in her first year of study in the Creative Art Therapies, where she co-led art therapy groups with diverse populations. Claire is passionate about the power of artmaking for self-expression, self-connection, for understanding complex life events, and for tuning into the present moment.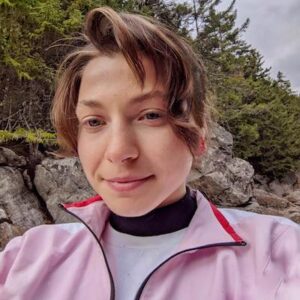 Breanna Shanahan, Dip. F.A., B.F.A., M.F.A
Breanna Shanahan received her MFA at Concordia University in June 2019 and was a SSHRC (Social Sciences and Humanities Research Council) recipient in 2017. She received her BFA (Hons) at the University of Toronto in 2014, and her Diploma in Fine Arts from Sheridan College. Shanahan has taught at both Concordia University and Mount Allison University all levels of Drawing and Sculpture. Her history as a woodshop, digital fabrication and rapid prototyping technician has worked in parallel with her practice which champions various means of making and the constant acquisition of new skills for art production. Her work has been exhibited in Italy, China, Austria, the United States of America and in Canada. Shanahan represented Canada in Pengzhou China's International Artist Centre as well as at the Museum der Moderne in Salzburg, Austria where she was the first Canadian recipient of the Jorisch Family Artist Residency. She currently has a public vitrine work Shape, Seiche and Stranded Dulse, 2021 in Marcus Restaurant located in the Four Seasons, Montreal. Breanna teaches Daily Art Practice and her website is breannashanahan.com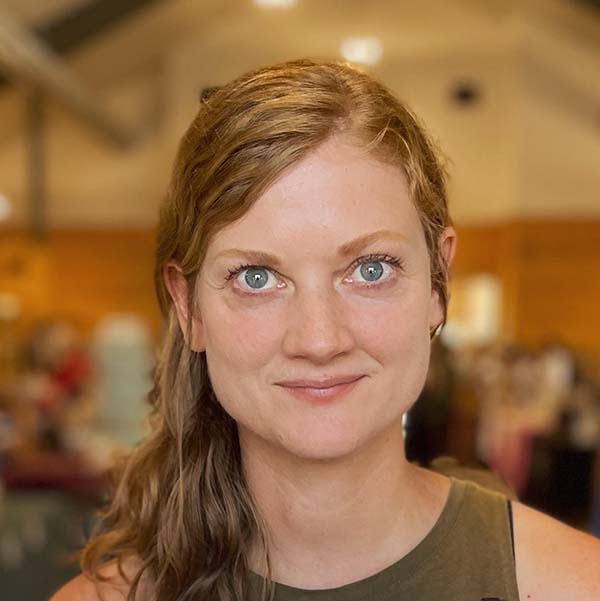 Jaclyn Turner
Jaclyn is a graduate of the architecture department of Kansas State University. Specializing in 3d environments and architectural visualization, she has worked for architecture firms across the continent for projects all around the world. In 2019, she shifted gears to theatre design, designing the set for Encore and projections for Blackout and Winter's Daughter, all for Tableau D'Hôte Theatre. Also with Tableau D'Hôte, she is currently adapting their En Pointe bilingual street theatre series into webcomics, soon to be published as a graphic novel. Jaclyn teaches Introduction to Drawing and Young People Draw!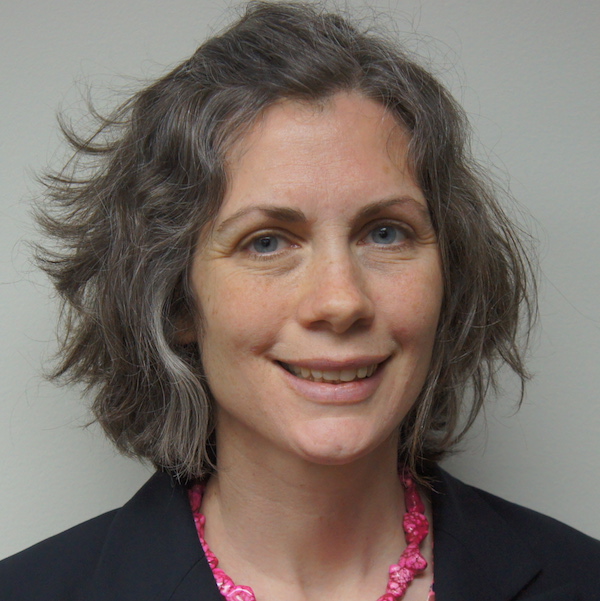 Kristina Urquhart, B.A.
Kristina holds a Honours BA in Sociology from the University of Waterloo, Ontario. She is a multi-disciplinary artist who has trained broadly in photography, ceramics, printmaking, sculpture, textiles, installation, and painting.  She attended the Langara College Professional Photography program and the Emily Carr University of Art and Design in Vancouver, BC, as well as the Grennan Mill Craft School and Kilkenny College of Art and Design in Ireland. Kristina is an experienced and enthusisatic arts educator who believes that creating art in the company of others is one of life's great pleasures, and that accessible art programs have far reaching benefits for all ages. Kristina teaches Relief Printing.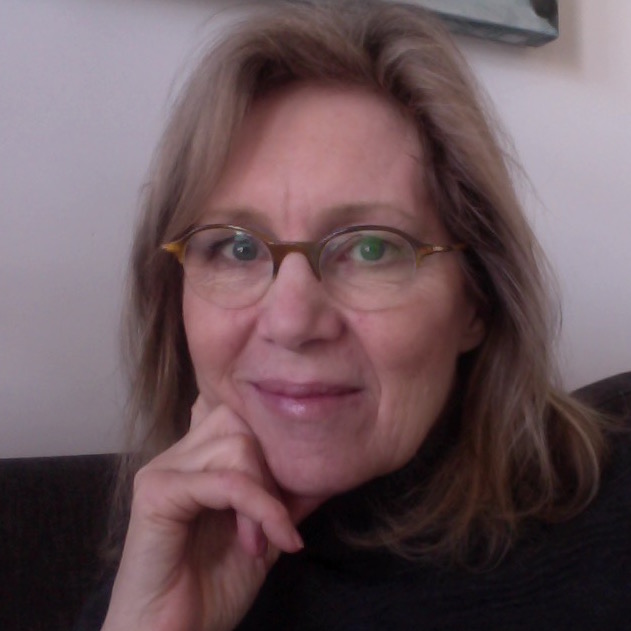 Catherine Wells, B.F.A., M.A.
Catherine is an art therapist and artist, director of the Pointe-Saint-Charles Art School, and a professional member of the Association des art-thérapeutes du Québec. She has worked in the art, medical, educational, community and corporate milieus with individuals and groups of all ages. Presently she works as an art therapist at the art school, and is the art therapist at Chez Doris, a women's shelter in Montreal. She also has a private art therapy practice and works as a painter. Catherine is and art therapist with our Art Therapy Programming and director of the school and her website is artandmind.ca