The Pointe-Saint-Charles Art School offers a variety of classes for students of all levels and walks of life.
Our Approach
The Pointe-Saint-Charles Children's Art Programme teaches children a variety of art techniques and encourages their creative self-expression through high calibre art instruction. Competent, qualified and talented art teachers offer your children a wonderful opportunity to learn and enjoy art in the beautiful studios and welcoming atmosphere of the Pointe-Saint-Charles Art School.
The discovery and invention that happen when children make art help them develop sensitivity and self-discipline. Confidence, competence and communication evolve together through creative self-expression on the one hand and the development of art skills on the other.
Let our skilled and imaginative instructors inspire your children and offer them the opportunity to benefit from the joys of art making!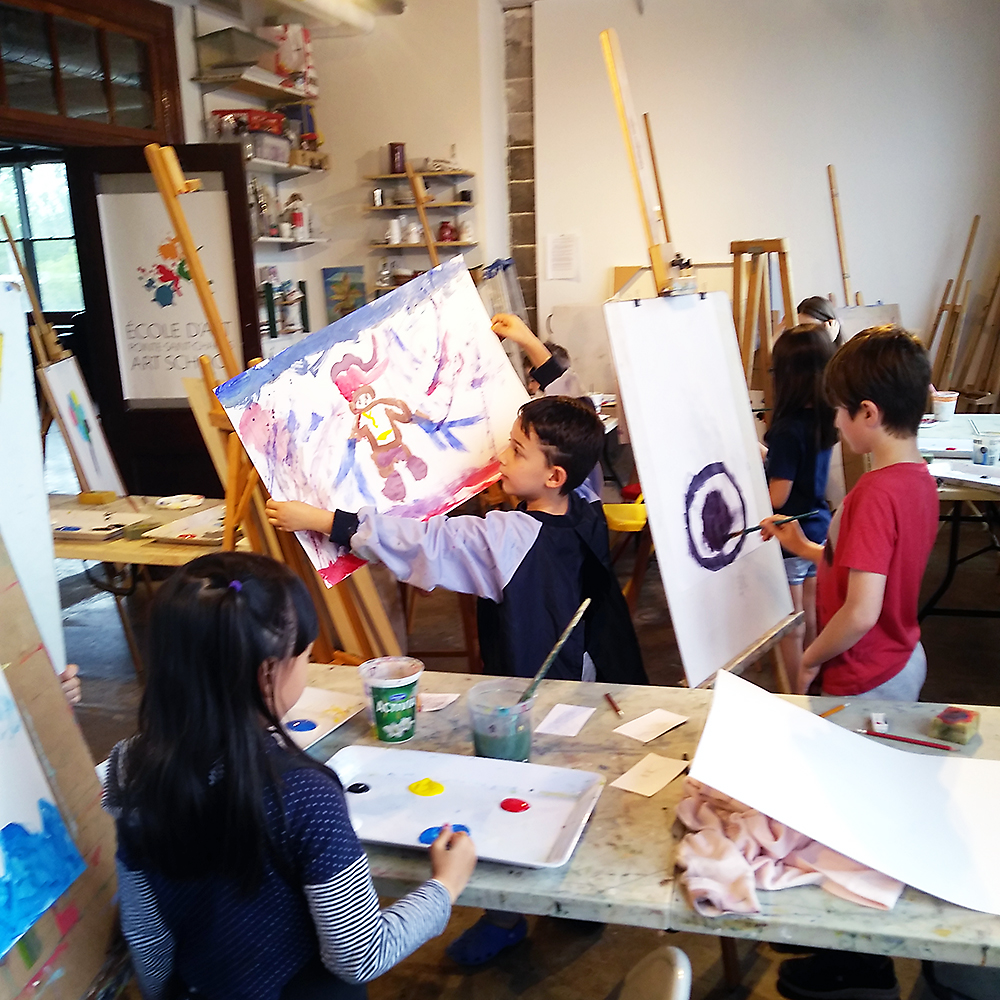 Art Techniques & Exploration (6 – 10 yrs)
Instructor: Azza Hussein
Saturdays, 10:00 – 11:30 pm / ongoing
A fun weekly discovery of fundamental art techniques and creative activities to learn and experiment! Through painting, drawing, printmaking, clay and much more, children will be encouraged to explore their imagination, creativity and confidence in a friendly environment while making cool artwork!
register anytime and pay for 8 weeks: $172 + $20 material fee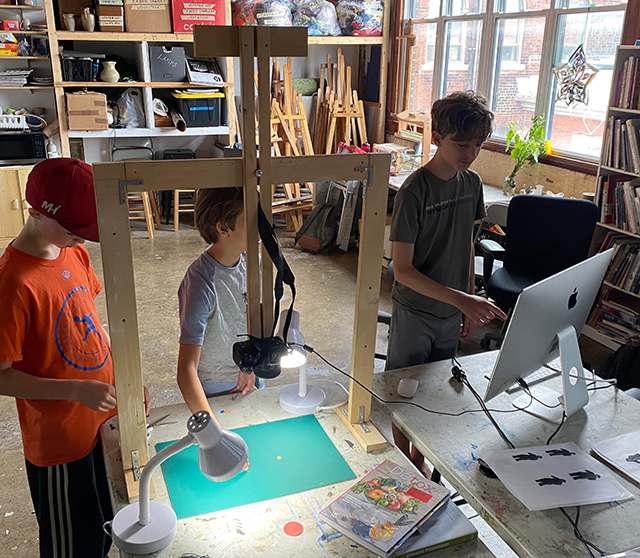 I Can Animate! (all ages)
Instructor: Arijit Debnath
Saturdays, 2-5 pm. Feb 4, March 11, April 1, May 6, June 3
In this workshop for all ages, participants will learn how easy and accessible animation can be. Using only a smartphone and everyday materials to animate with, this workshop will give you the tools and techniques to make simple animations in DIY fashion. Never done any animations before? No problem – this workshop requires no prior experience with art or drawing. Just come in with an open mind and see what you can create from scratch!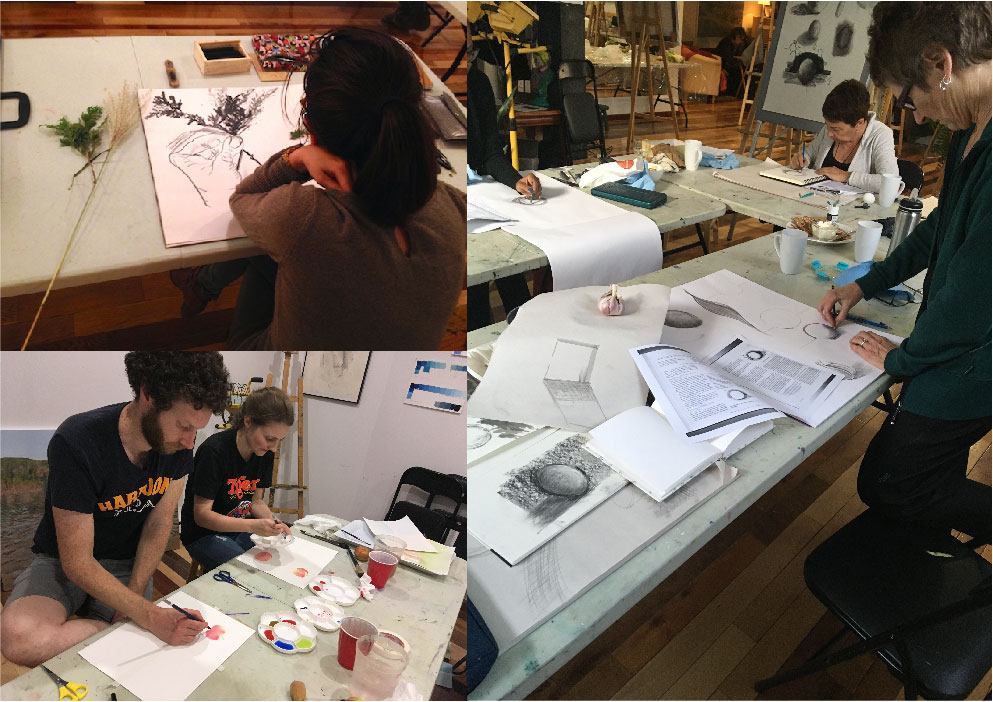 Developing a Portfolio for University or CEGEP Fine Arts Programs 
Instructor: Dave LeRue
10 Weeks of classes. Sunday, 1:00 – 5:00.
Dates: November 20 – December 11, with a holiday break, restarting January 8 – February 12. Inclement weather make-up day: February 19.
Developing a portfolio for post-secondary education can be a challenging endeavour, and this studio-based course is designed to demystify the application process and to help you develop a 15-20-image portfolio that demonstrates your artistic, conceptual and technical abilities. Students will develop their drawing, painting, sculptural and printmaking abilities through weekly class exercises and homework assignments. In collaboration with the instructor, students will also develop an individual project tailored to your desired program. We will cover how to document work and how to write an admission letter. A small class size means students will have lots of one-on-one time with the instructor, who will offer personalized feedback during and outside of class. This course is open to all who want to improve their artistic ability but is specifically tailored for those applying to studio arts programs that ask for a portfolio. Success in this class requires a minimum of 4 hours per week on projects outside of class time.
Please share the portfolio requirements of the school(s) and department(s) you wish to apply to when you register, including links to the website if available.
---
The Pointe-Saint-Charles Art School offers affordable visual arts classes and workshops for students of all levels and walks of life
and is a non-profit registered charity.