The Pointe-Saint-Charles Art School offers a variety of classes for students of all levels and walks of life.
Our Approach
The Pointe-Saint-Charles Children's Art Programme teaches children a variety of art techniques and encourages their creative self-expression through high calibre art instruction. Competent, qualified and talented art teachers offer your children a wonderful opportunity to learn and enjoy art in the beautiful studios and welcoming atmosphere of the Pointe-Saint-Charles Art School.
The discovery and invention that happen when children make art help them develop sensitivity and self-discipline. Confidence, competence and communication evolve together through creative self-expression on the one hand and the development of art skills on the other.
Let our skilled and imaginative instructors inspire your children and offer them the opportunity to benefit from the joys of art making!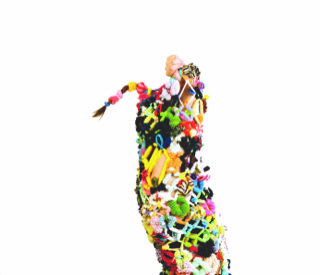 Wearable Art Workshop (13-17yrs)
Instructor: Christina Bosowec
Week One: July 18-22 from 10 am-3:30 pm
Week Two: July 25-29 from 10 am-3:30 pm
In Summer 2022, the Pointe-Saint-Charles Art School will offer two week-long Wearable Art Workshops. Week 1, from July 18-22, will be "Performing Wearable Accessories" and Week 2, from July 25-29, will be "The Art of Fashion." Participants may attend one or both weeks, as they will be unique and build on each other. After the completion of the workshops there will be a fashion show for all participants to perform and show off their creations — date to be confirmed. The Wearable Art Workshop series strives to encourage artistic play and exploration through the experimentation of materials in relation to the body. Participants will have the opportunity to explore a unique art medium and come together to express a common interest in visual art and fashion, all while deepening their artistic and creative connection with themselves.
Week 1: Performing Wearable Accessories
The first week of workshops in the Wearable Art series will introduce participants to the creation of wearable accessories in performance art, briefly covering some history of wearable art for inspiration, as well as DIY techniques for wearables. Participants will create wearable pieces that represent an alternative version of themselves through the exploration of found materials and the skills they learn through the workshop.
Week 2: The Art of Fashion
The second week of workshops in the Wearable Art series will involve the creation of a wearable garment where participants will have the opportunity to create a DIY mannequin, explore the art of manipulating fabric, and learn techniques for painting with acrylics on fabric before creating their final wearable art designs. Participants will also learn basic sewing techniques that will enrich their final wearable designs.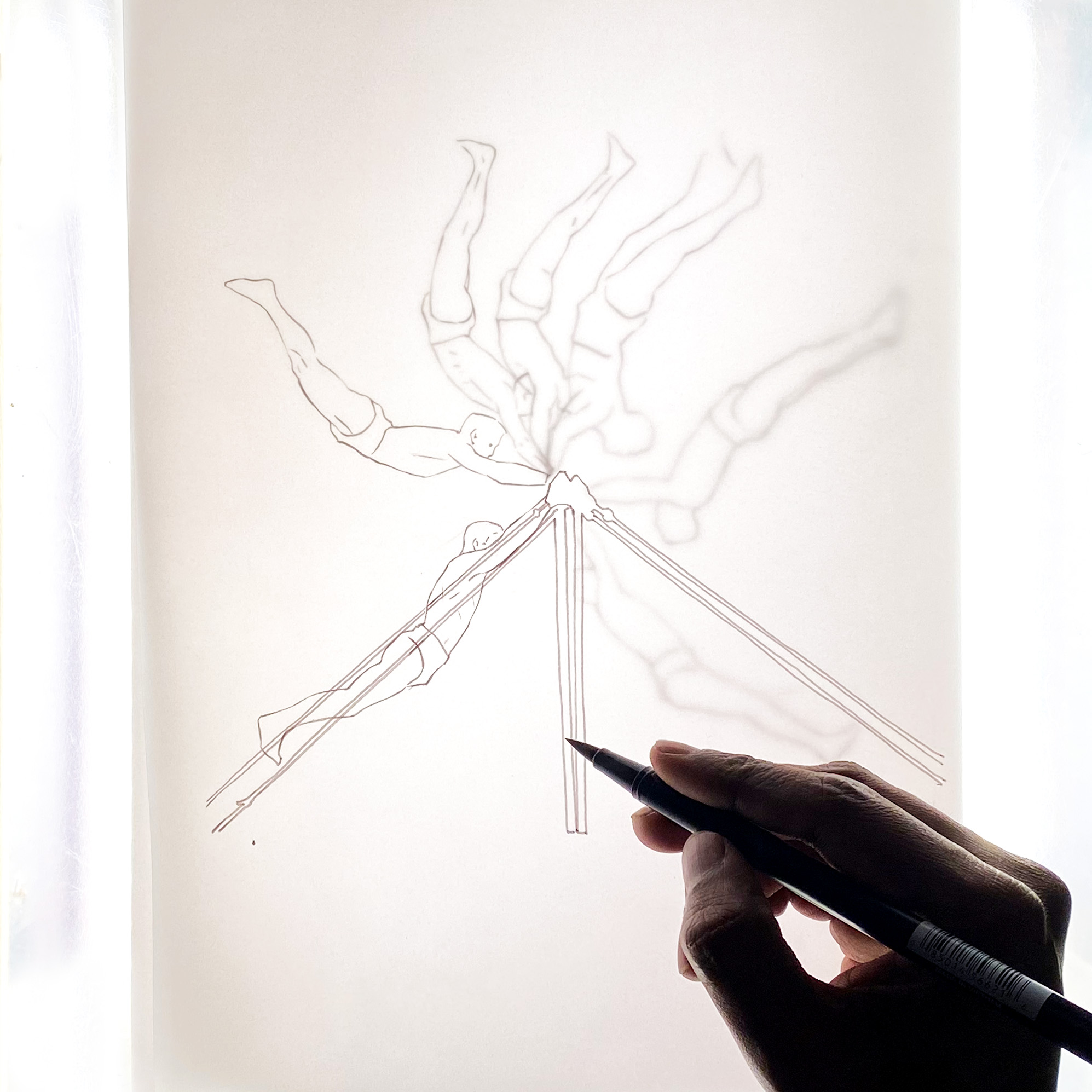 Animating Life (12-15 yrs)
Instructor: Arijit Debnath
Wednesdays 1-4 pm and Sundays 3-6 pm / July 27th until August 28
By joining this workshop, young students will embark on an exciting introduction to the world of independent animation. Students will be provided a brief overview of animation principles and the step-by-step process of animating with simple DIY setups. By the end of the workshop students will be equipped with the skills and knowledge to make simple animations by being resourceful and creative, using only a smartphone to capture images, and everyday materials such as newspapers, fabrics, and even food to animate with. Each workshop will consist of short demonstrations and studio time where students will be given space to follow their curiosities.
Note: Students are encouraged to bring their own smartphones to use at this workshop.
To sign up please send an email to: info@pointestcharlesartschool.org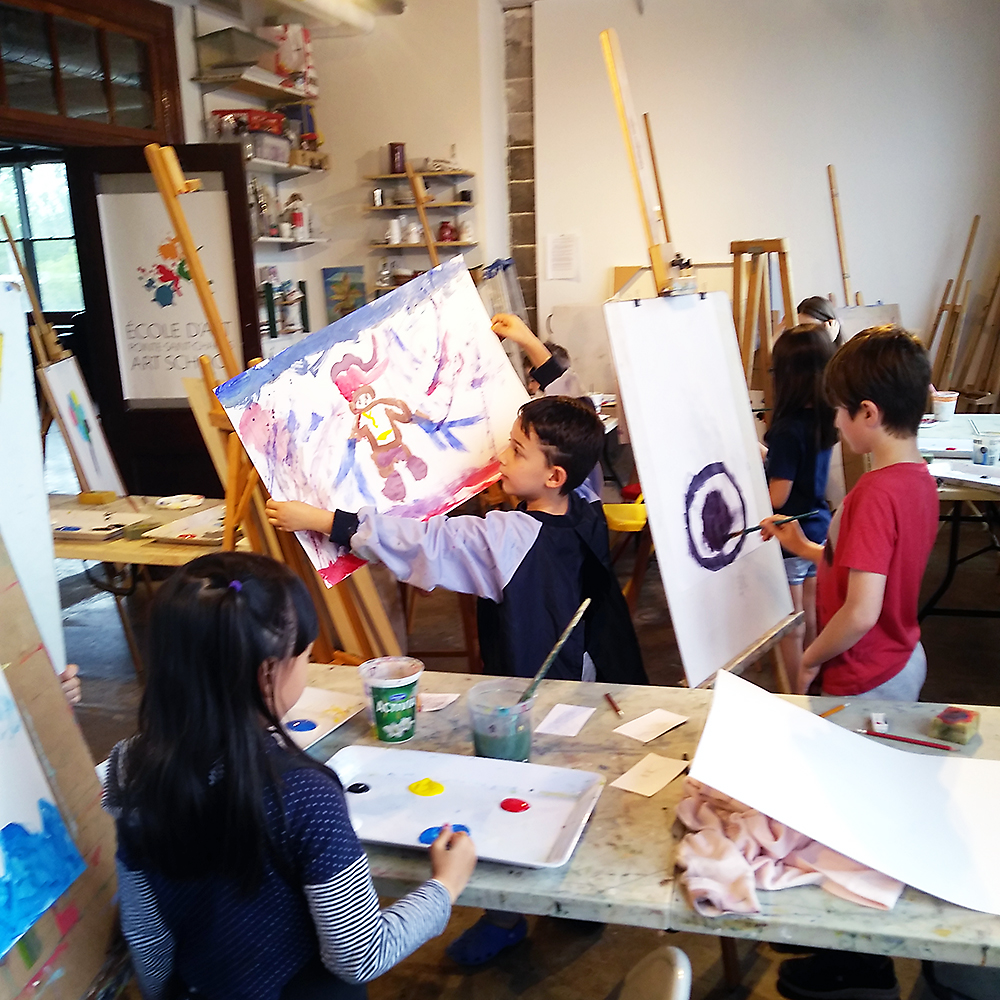 Art Techniques & Exploration (6 – 10 yrs)
Instructor: Azza Hussein
Saturdays, 10:00 – 11:30 pm / ongoing 
A fun weekly discovery of fundamental art techniques and creative activities to learn and experiment! Through painting, drawing, printmaking, clay and much more, children will be encouraged to explore their imagination, creativity and confidence in a friendly environment while making cool artwork!
register anytime and pay for 8 weeks: $160 + $20 material fee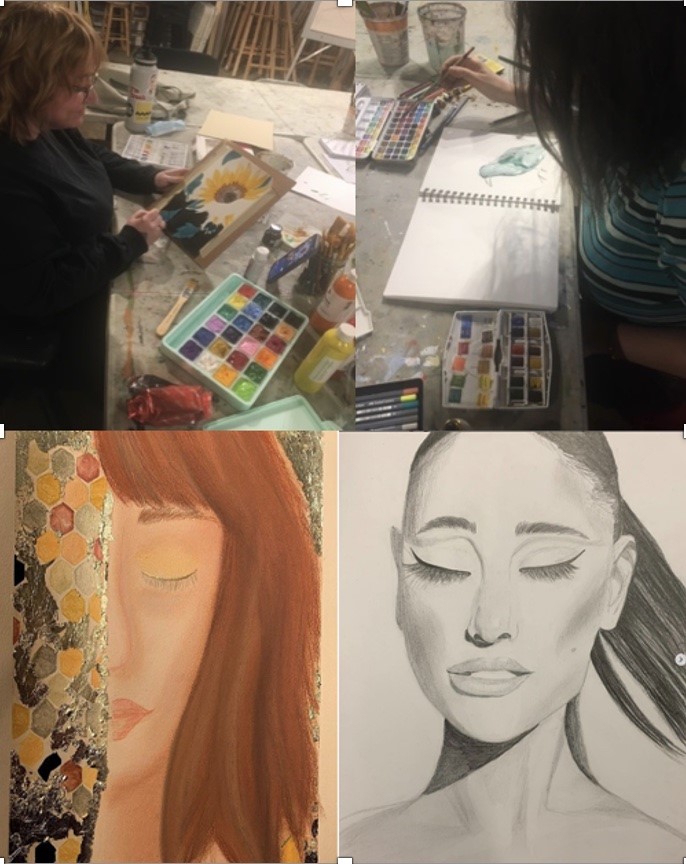 Young People Create! (11-16 yrs) – In English / Spanish – restart in fall
Instructor: Ana Victoria López Vázquez
Sundays, 2:30 – 4:30 pm
In this class, students are encouraged to work on what interests them, while receiving individualized instruction and feedback. Students work from observation, memory, imagination, or, photographical references, to create a painting or drawing.  Materials will be: pencil, pen, charcoal, watercolour, gouache, and, acrylic paint.
---
The Pointe-Saint-Charles Art School offers affordable visual arts classes and workshops for students of all levels and walks of life
and is a non-profit registered charity.