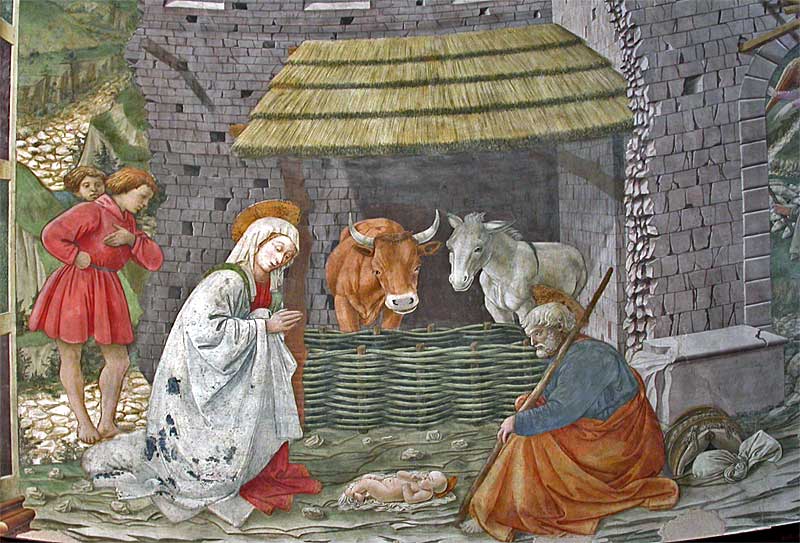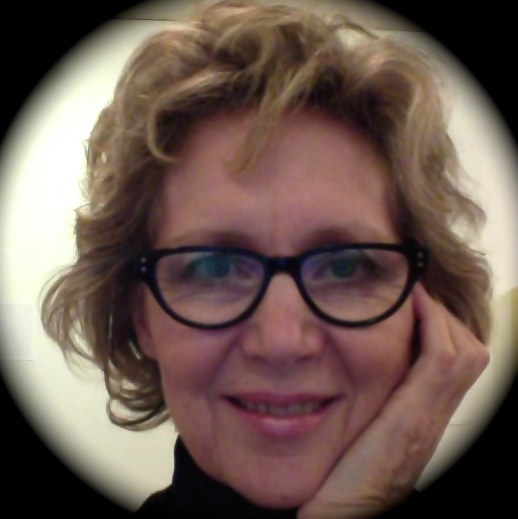 by Catherine Wells
Director, Pointe-St-Charles Art School
    When I was a little girl in the 1950's, I took art classes at the Montreal Museum of Fine Arts. Arthur Lismer, a member of the Group of Seven, was the founder of the art school there and, although he was not my teacher, he would fly through the studios occasionally and look at all the students' work. I knew he was a great man. My mother had told me so. Therefore, I was a little in awe of him. My memory is of an intense, agile, tall, thin gentleman in a light-coloured, three-piece tweed suit and a tie – always a tie.
    One day, not long before Christmas, he blew into our classroom. He stopped in front of me, examined me and asked if I would like to be in a Christmas tableau. After having 'tableau' explained to me, I imagine I must have muttered my assent because, although young and shy, I was flattered by his attention and wanted to take part in what sounded like a play.
    It turned out to be a reenactment of a Medieval painting of the Nativity. I was, a little disappointingly, to be a shepherd and not, as I had hoped, Mary. My haircut assured that. But it probably also assured my participation in Lismer's theatrical production. I had a Dutch Cut. In my  painting smock it seems I  looked quite like the medieval page.
    I was told to go home and make a short skirt like a page's (he showed me a picture) and he was quite insistent that I made it myself (I was about 9). I told my mother this and I guess she couldn't accept that I would stand up in front of a cultured Montreal  audience in a skirt of my own making. So she made it for me. It was corduroy with a wide ribbon belt. I wore it with my beige school stockings and my artist's smock.
    Back at the museum during rehearsal Mr. Lismer asked me if I had made my skirt myself, and he was annoyed and I was embarrassed when I said no. Oh, the helplessness of childhood!
    We rehearsed. It wasn't hard: we just had to get into our positions as he directed according to the painting, and not move. This he emphasized over and over.
    The big day came. We were in a large room in the museum, an auditorium I think, and it was filled with people standing and waiting for the Arthur Lismer Christmas Tableau to be unveiled. We got into our places and were reminded again – DO NOT MOVE – no matter what! The semi-sheer white curtains opened and the light shone down on us. Even from my stand-point behind and slightly to the right of Mary we were beautiful! I remember it as a wonderfully mysterious glow. I gazed down at the Holy Family, still jealous of Mary, but nonetheless transported. Beyond them I could see a mass of quiet faces in the semi-darkness focused on our scene. I really felt part of a painting – a part even of the Nativity. The desired effect had been sublimely achieved.
    After hushed noises of approval from the audience, the curtains began to close. They closed halfway, then stopped. This wasn't supposed to happen. We waited and waited. The curtains were stuck! We didn't move a muscle. We just waited for the curtains to close. But then it must have gotten to be too much for Mary, because she reached right up out of that painting, leaned over the head of the Baby Jesus, and pulled the curtains shut!
My heart pounding with fear and curiosity, and without moving a muscle, I looked to my right. There, just off stage, I could see and hear a stifled explosion from the great man.
Merry Christmas Everyone!