The Pointe-Saint-Charles Art School offers a variety of classes for students of all levels and walks of life.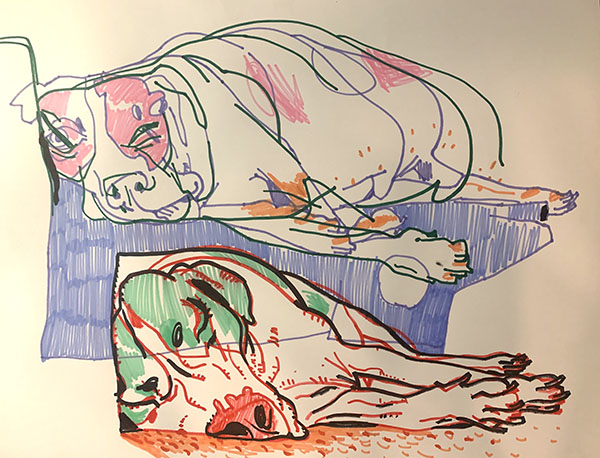 Drawing Inspiration from Life
Instructor: Chase Toole
Mondays 6:30 – 9:30 pm / ongoing
This is a class for all levels but would better suit those who have begun an art practice in drawing, design, or painting. What this course hopes to do is to practice our drawing and observational skills while tapping into our memories to pull a narrative together to create a fun and exciting way of looking at the world around us. Some materials that will be covered will be graphite, pen and ink, marker, pastel, and paint. Mixed media is encouraged as is trying new things while staying anchored to the core principles of drawing from life.
register anytime and pay for 8 weeks  $230 + tx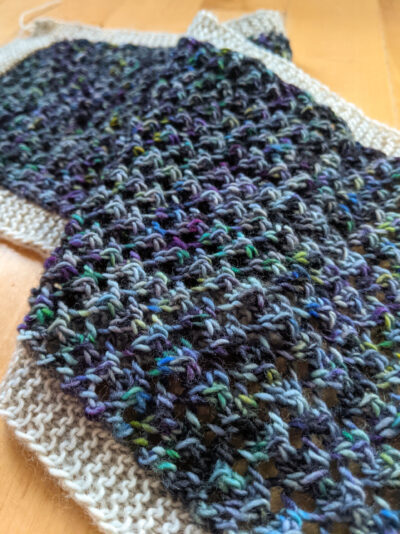 Knit (two)gether: Methods for the Absolute Beginner to Advanced
Instructor: Madeleine Mees
Saturdays 1 – 4 pm /  ongoing 
In this course, we will explore the fundamentals of knitting from cast on to finished object. We'll focus on classic techniques on straight needles through versatile foundational projects to develop each crafter's rhythm and to build exposure to the possibilities of knitted works. This course is intended for everyone who wants to knit, both new and experienced. Students looking for guidance on independent projects or techniques are welcome to bring their own works to walk through with the instructor. Starter kits with all the necessities (knitting needles, yarn, and a darning needle) available upon request for a fee of 45$ paid at your first class.
register anytime and pay for 8 weeks  $230 + tx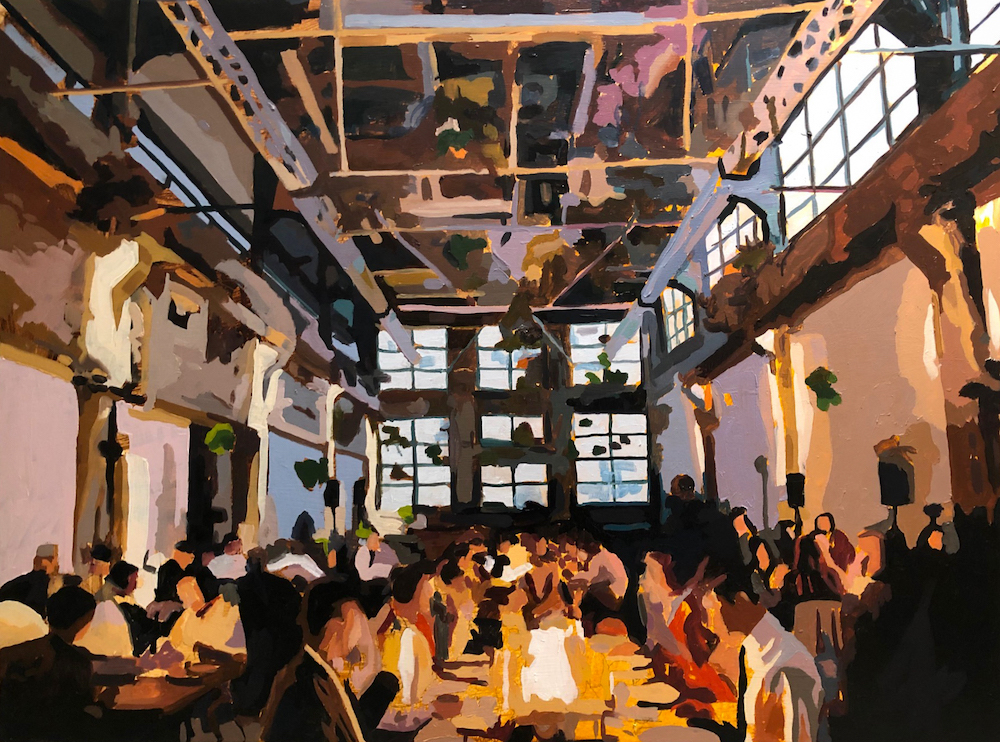 Developing a Personal Studio Practice
Instructor: Dave LeRue
Tuesdays 1 – 4 pm / ongoing
This is an open class to work at your own pace with instruction and guidance on a project inspired by personal preference. If you are working on something, bring it along, or start afresh at these sessions. The instructor will work one on one with students, offering individualized feedback as they develop a body of artworks. Not particular to any style or medium, and the instructor is specialized in painting and drawing. For beginners through advanced students. All welcome.
register anytime and pay for 8 weeks  $230 + tx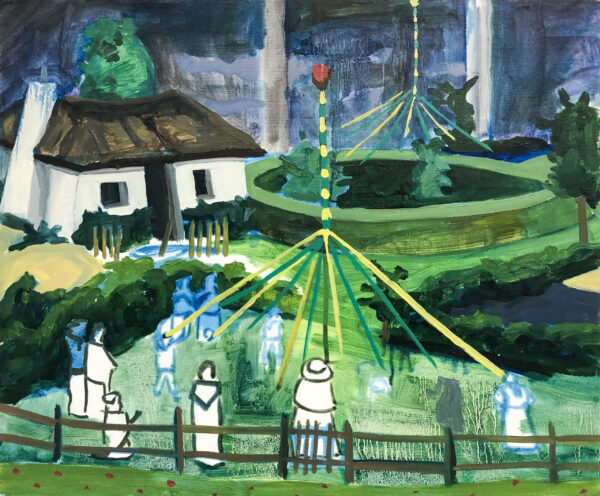 Painting Methods and Practice
Instructor: Dave LeRue
Tuesdays 6:30 – 9:30 pm / ongoing
Open to all, from beginners to advanced. We will explore many aspects of painting: From choosing your materials to picking your subject, we will constantly ask how painting can be turned from making a product (a painting) to an ongoing process combining ideas with technical knowledge. Each week will combine group discussions and lectures with exercises and longer projects. Works may span a few classes, and students may choose to continue working on skills and paintings outside class time through optional homework prompts. All course content will be designed with a range of levels in mind.  
Students are welcome to work in oil or acrylic. Required and recommended materials list are available upon registration.
register anytime and pay for 8 weeks  $230 + tx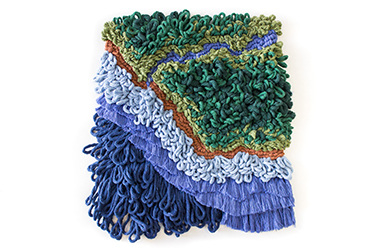 Tapestry Weaving on a Loom
Instructor: Zoe Compton
Wednesdays 6:30 – 9:30 pm / ongoing 
Tapestry weaving is an environmentally sustainable art practice that offers the artist endless possibilities of creativity. In this beginner course, students will create decorative tapestries
using a loom frame, learning the stitches and techniques for creating shapes and incorporating textures and fringes. The instructor will share with you her creative process from beginning to end: from finding inspiration for ideas, the construction of a loom, creating the piece, to the final touches. The looms that we use in class will be free for students to take home and continue working on their pieces between classes. Join us to be inspired and express yourself with a hands-on artistic medium.
register anytime and pay for 8 weeks  $230 + tx + Materials fee $40
Painting Techniques
Instructor: Eberhard Froehlich
Thursdays  9 am – 12 pm / ongoing
For beginners through advanced students of painting. This practice-based class helps you understand the logic of colour interactions – what works and what doesn't work in paintings. Each week has a clear theme which is demonstrated and explained in the first half hour of class; afterwards each student is encouraged to explore the theme on their own. Students benefit from seeing each other's paintings and talking about the process; class critiques are twice per session, in order to share possibilities for how to develop each painting further. Emphasis is on sound painting technique and skills that will last a lifetime. We work from observation and from imagination.
---
The Pointe-Saint-Charles Art School offers affordable visual arts classes and workshops for students of all levels and walks of life
and is a non-profit registered charity.