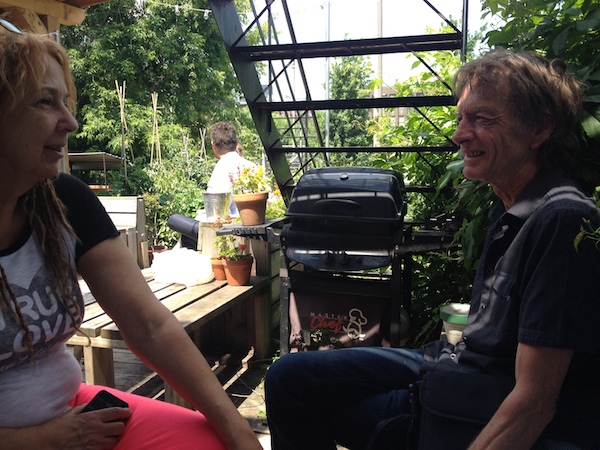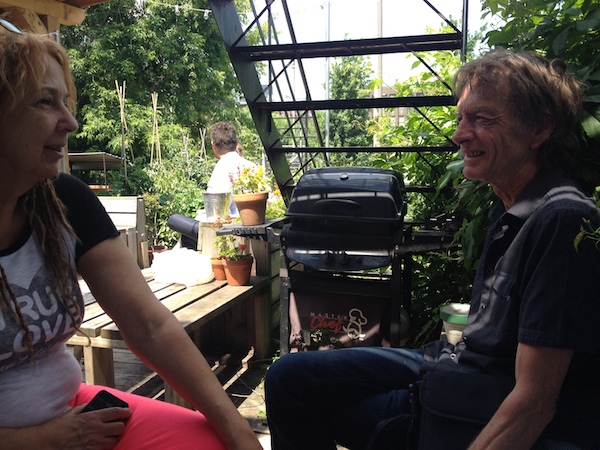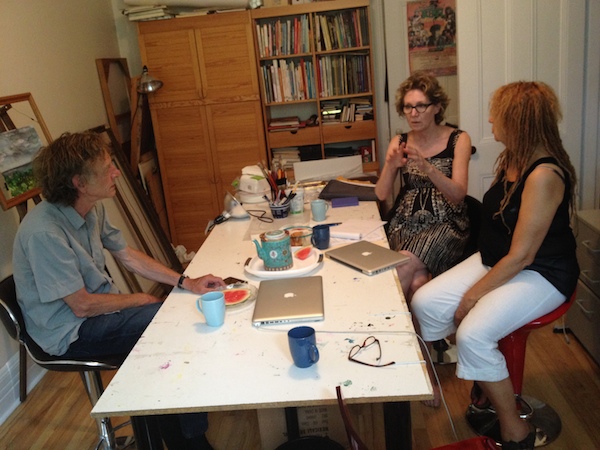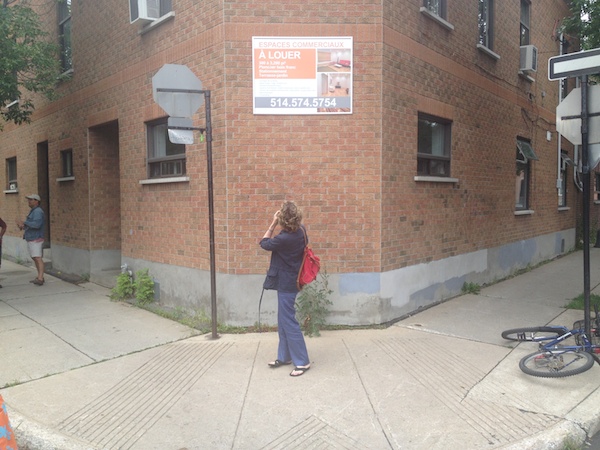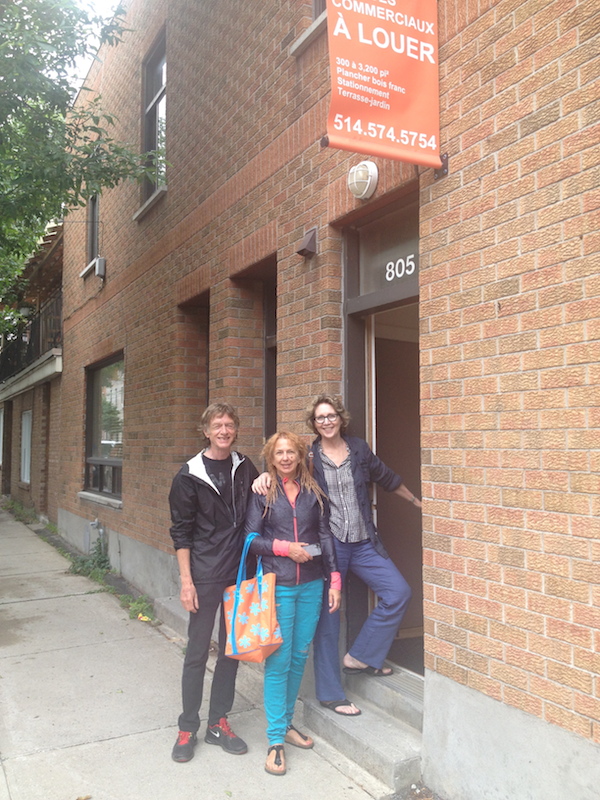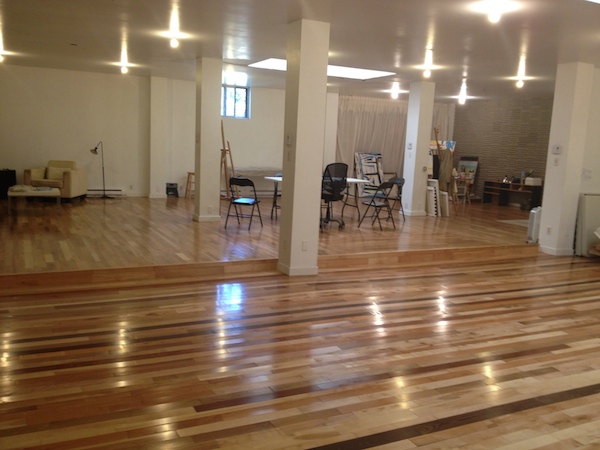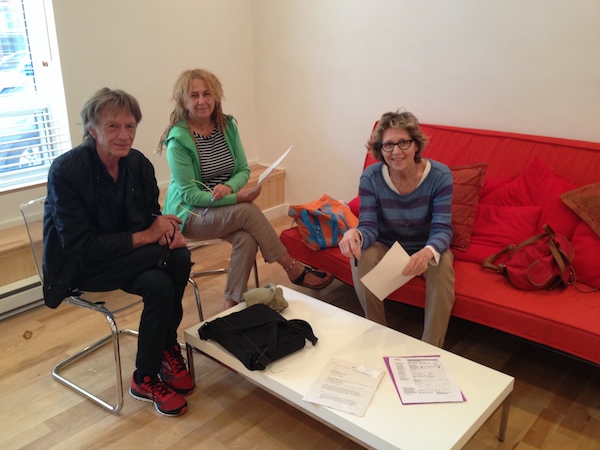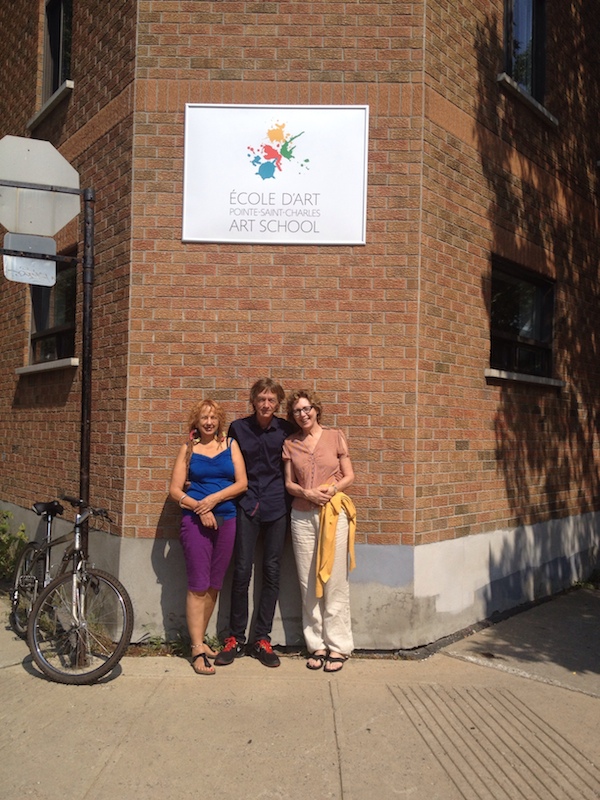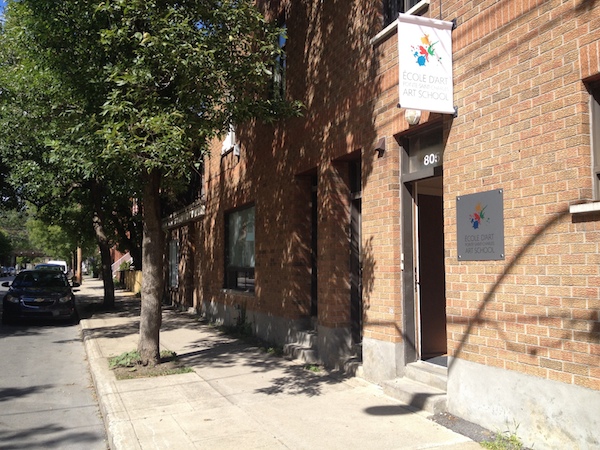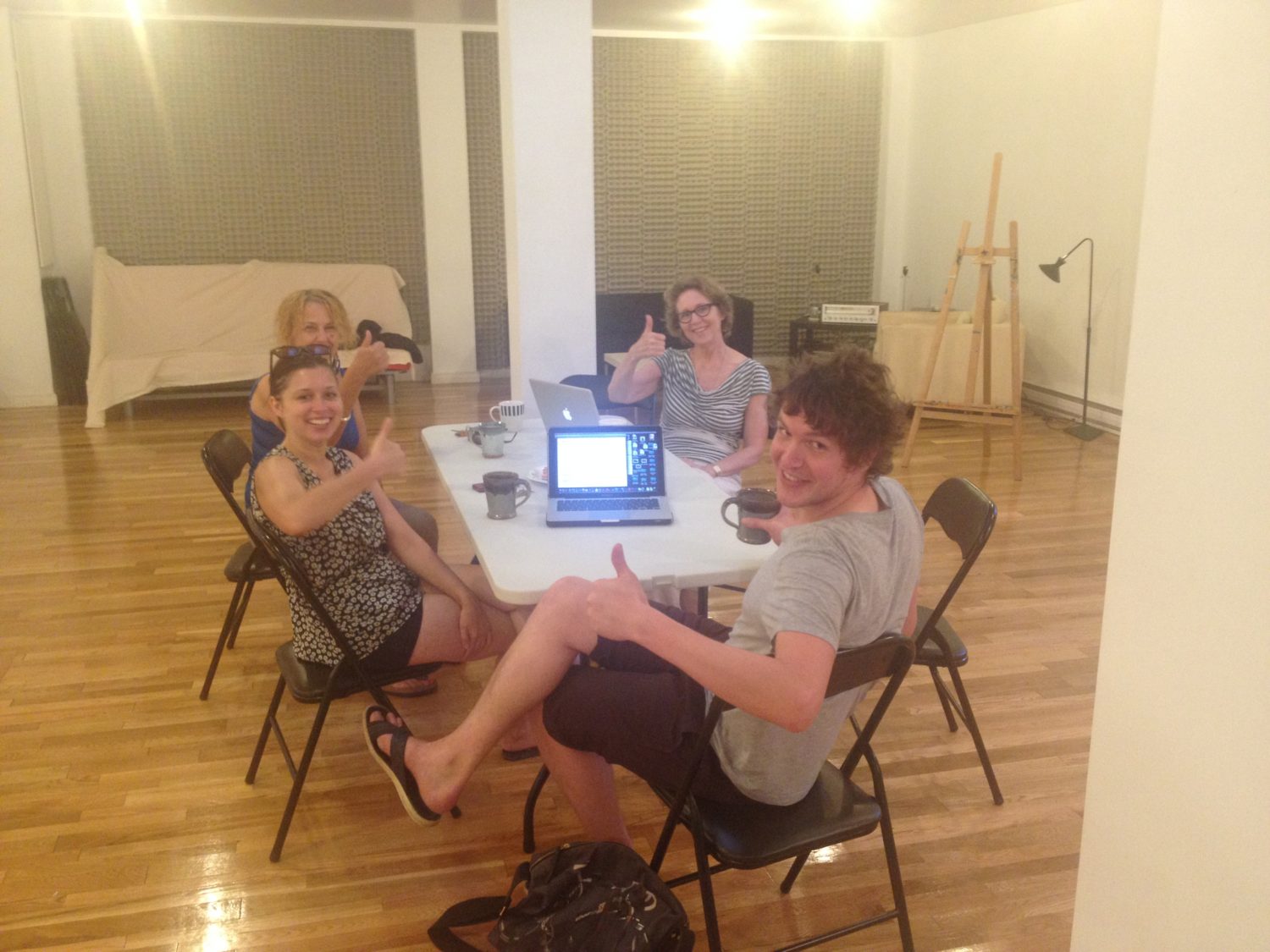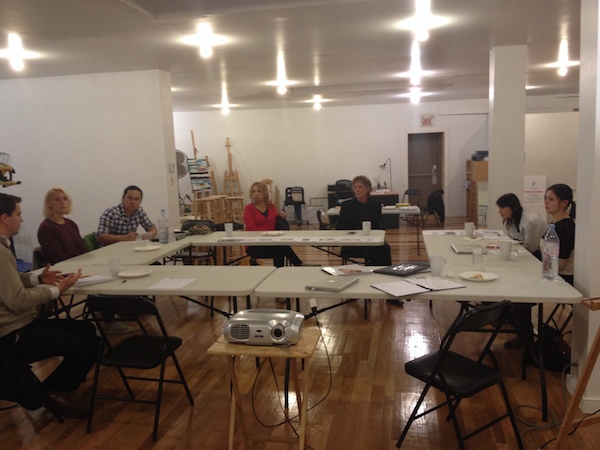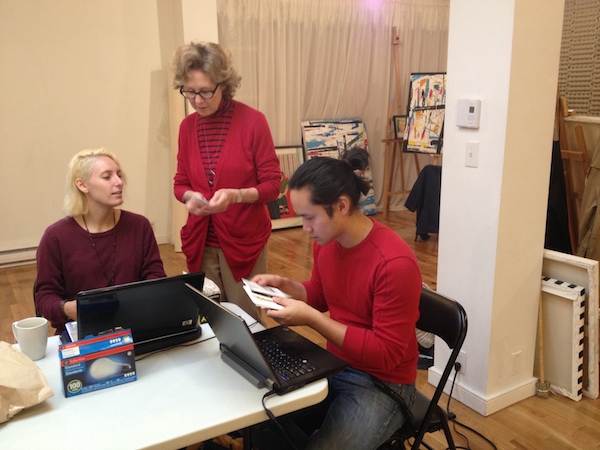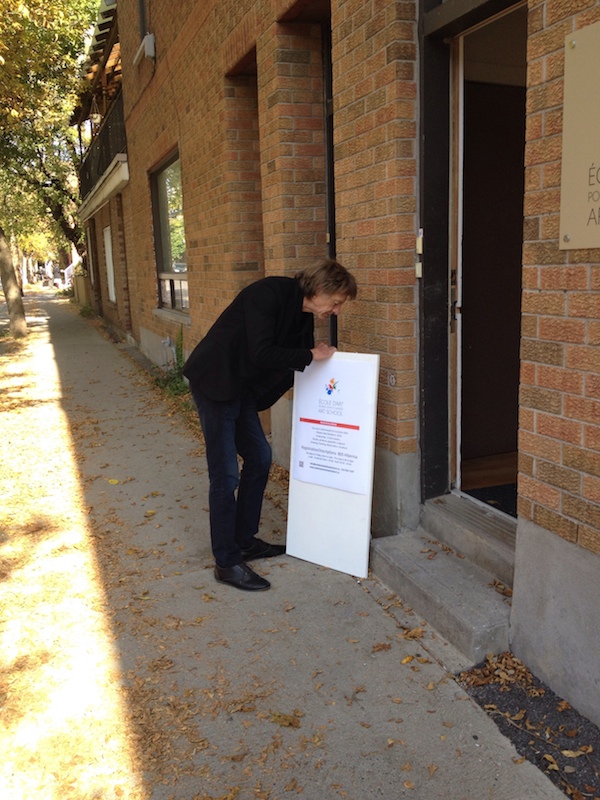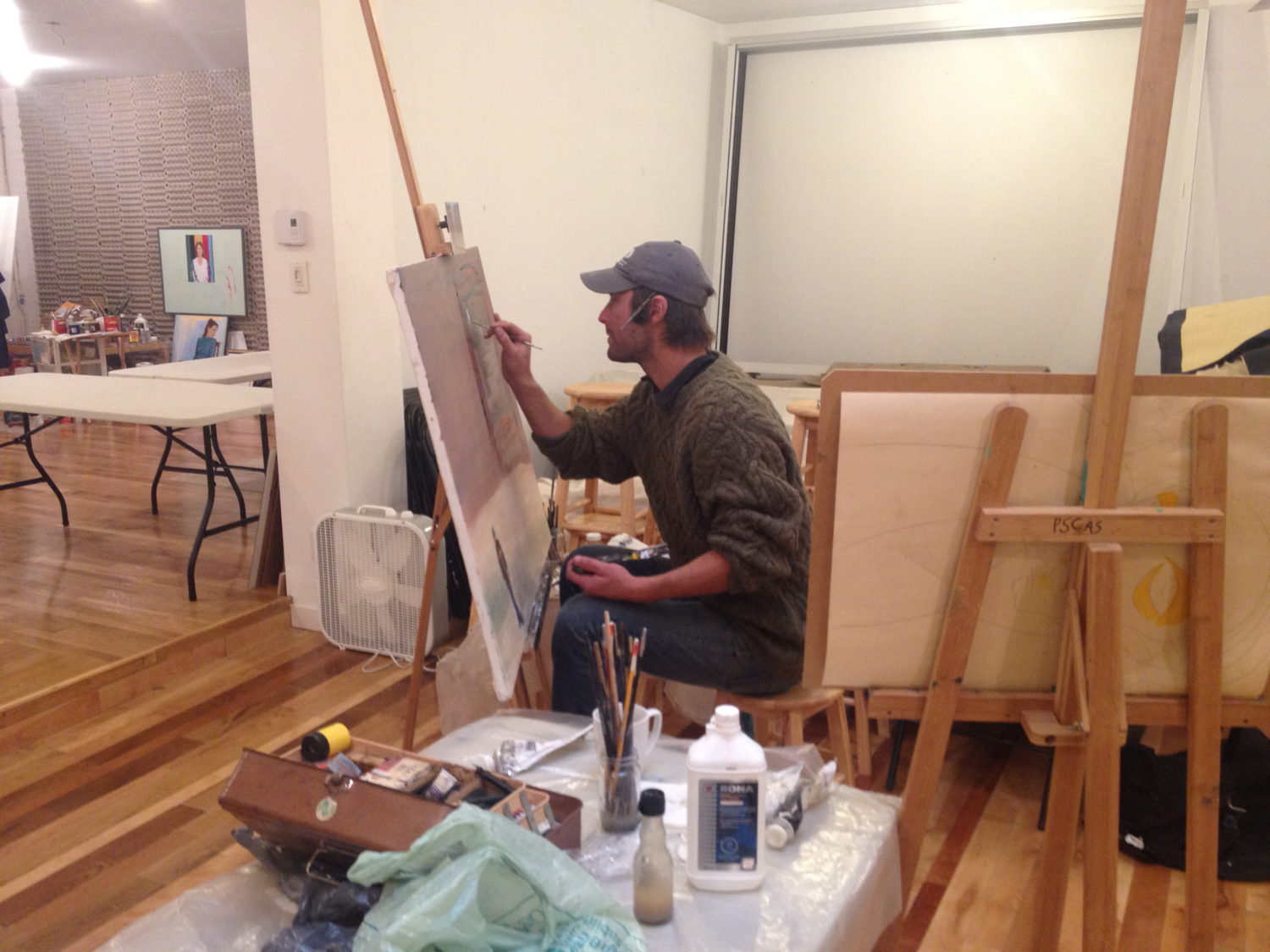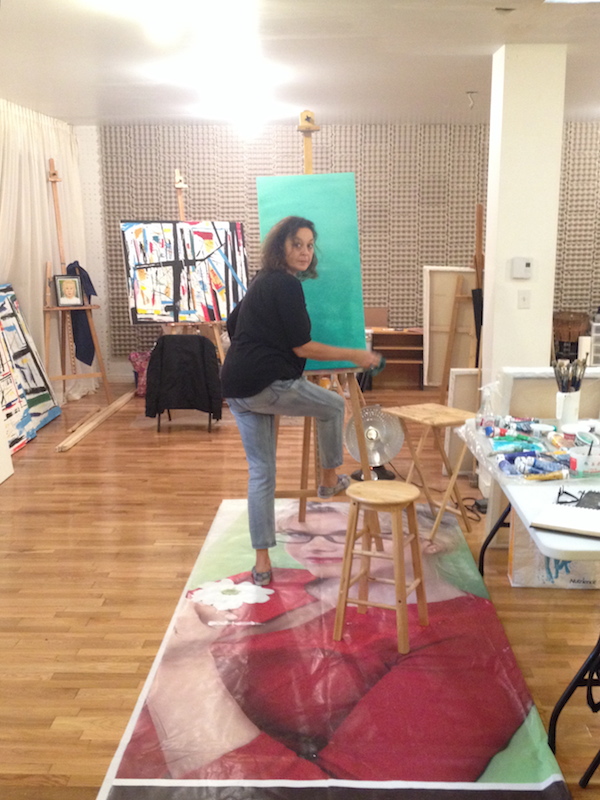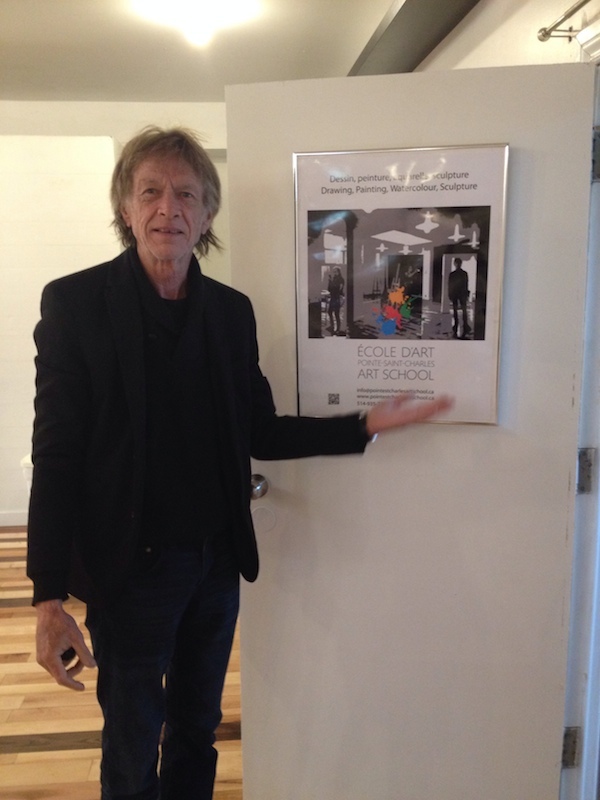 How it All Started – An Album
This is a short visual story of how the Pointe-St-Charles Art School was  founded by artists Barry MacPherson, Louise Drouin and Catherine Wells.
It was a dark and stormy night… well no, actually, it was a sunny day in June…  Although we had been talking about the school all last winter, it was in late Spring when Barry, Louise and I  began earnest to make plans to open a new art school in the Pointe. We met mostly at Lily and Oli's, a little café on Notre Dame, and they didn't mind if we stayed all day on their terrace. Many plans were made over coffee there, I can tell you. We moved on to Louise's house as we started needing a bit more space – the paperwork was starting to accumulate and we had to be able to spread out.
In early July, Barry was cycling around, looking for places to rent for the school and they saw a sign posted at 805 Hibernia. As far as an art school goes, the place was to die for, as they say – spacious and bright with natural light coming in from skylights, and a garden!
We made arrangements to move our easels and tables in by September, and started offering classes.
The rest is history – which you can see from this album of photos taken over the last six or seven months. I'll post more stories as we go along and more pictures. We plan on being around for many years…
by Catherine Wells
Director