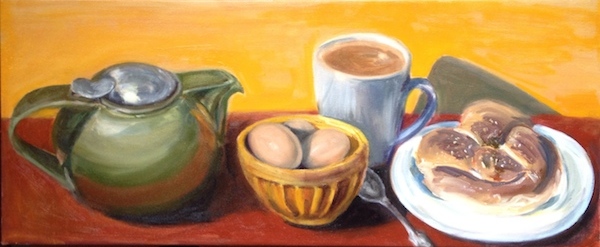 The Art of the Egg or the Egg and I
It occurred to me that I have done an awful lot of egg drawings and paintings. Not quite sure why. It is a subject I use in my drawing classes quite frequently and I tell my students that if they can draw an egg, they can draw anything. It is like a little creature, a tiny model – and symbolic of so much: new life, fertility, possibilities … It is the perfect shape to to practice tone and get the 3-D effect. Some love this exercise; some will never look at an egg again!
In any case, I still love drawing and painting them and, as it is Easter, I thought this would be a good time to share them with you.
By the way, I have been away from this blog for a while but I am back now and will be sharing lots of art, ideas, events and things to do; I'll introduce you to our teachers at the school and their work and post some of their tips and techniques for you to learn from and enjoy.
So Happy Spring! Here in Montreal it is still a bit chilly for an Easter Egg Hunt, so the following pictures will have to do!
Catherine Wells,
Director, Pointe-St-Charles Art School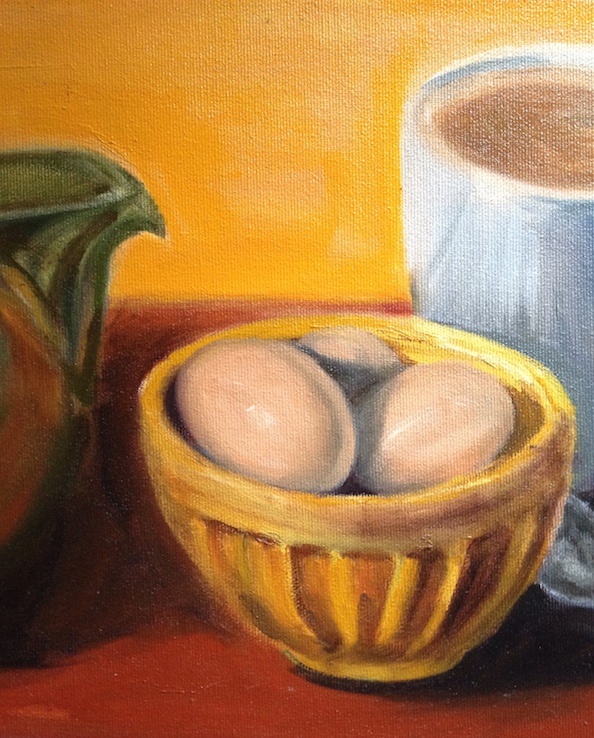 Breakfast in Tuscany detail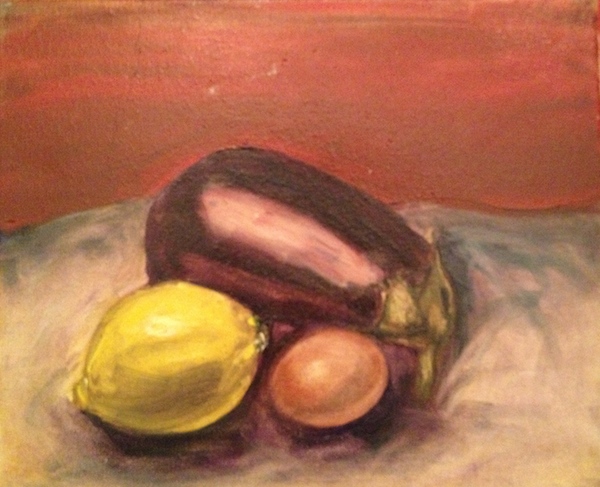 Study - Lemon, Eggplant and Egg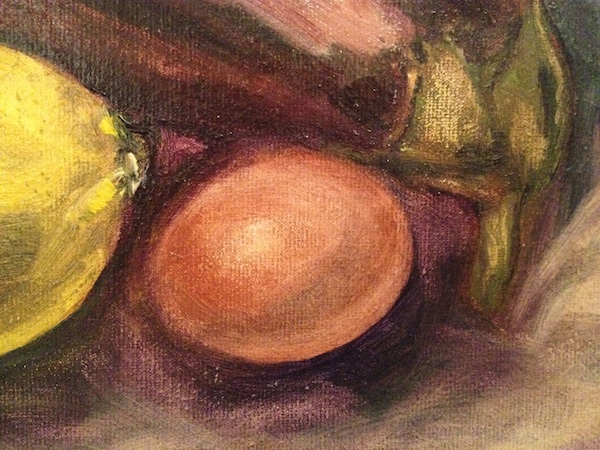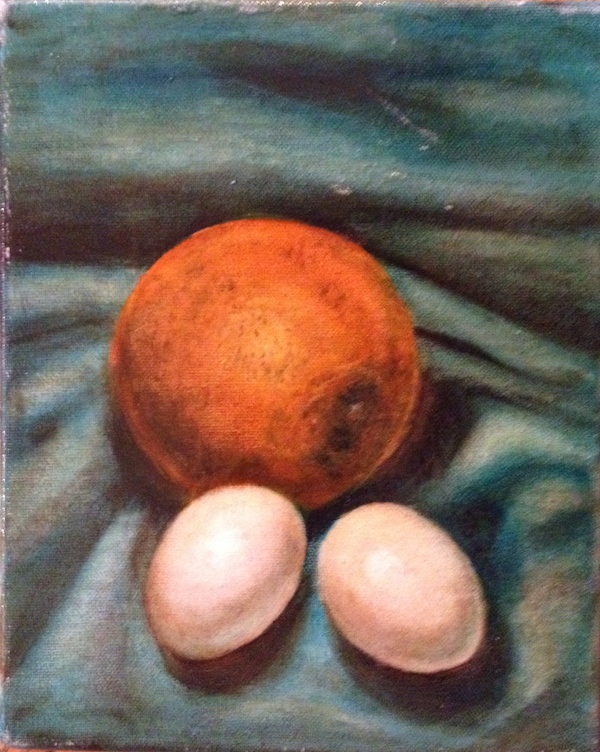 Eggs and Orange, Oil on Canvas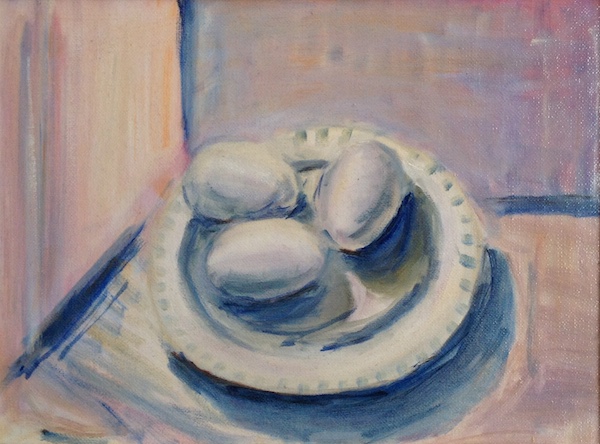 Eggs on an Antique Plate, Oil on Canvas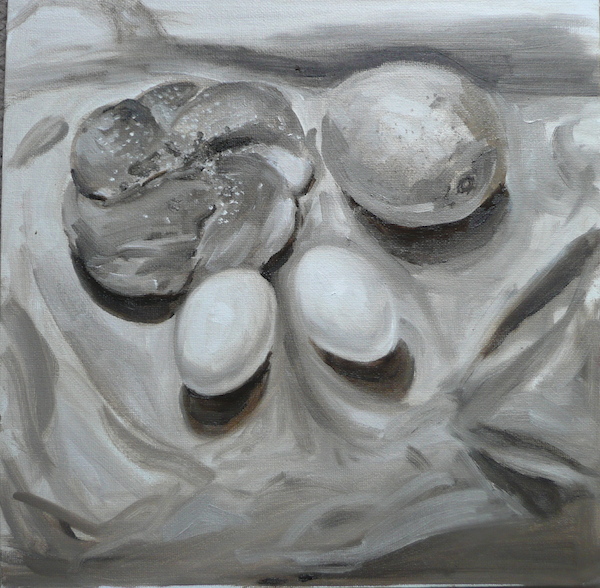 B & W Still Life, Oil on Canvas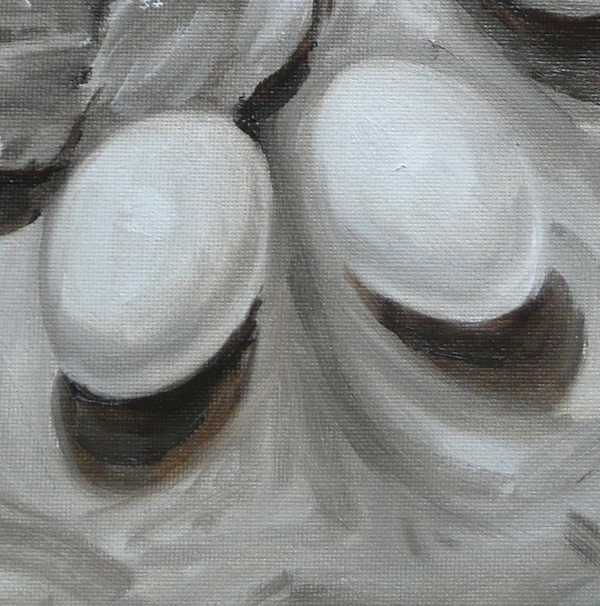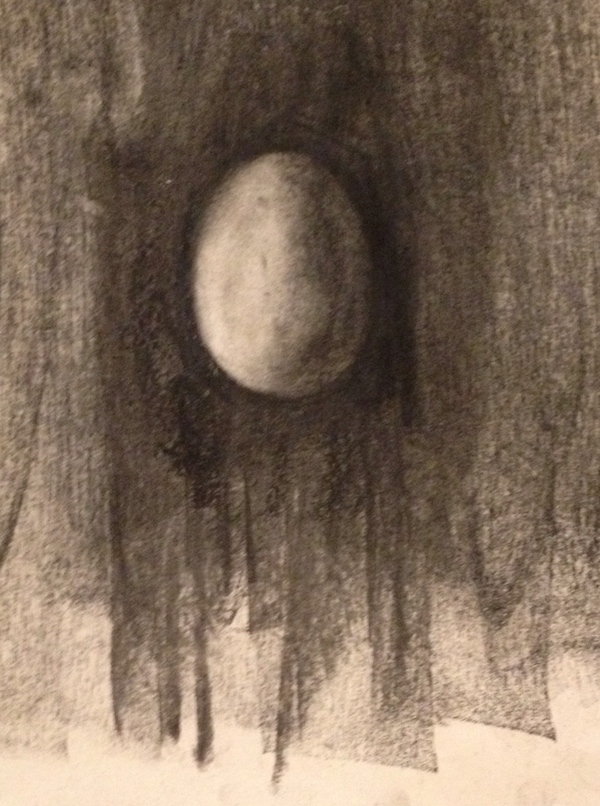 Egg Tonal Study in Charcoal, Class Demo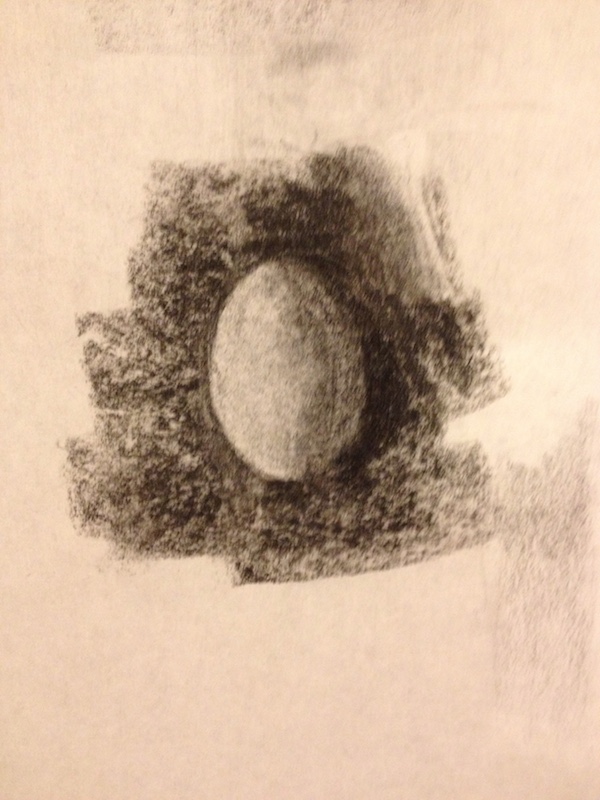 Tonal Study Egg - charcoal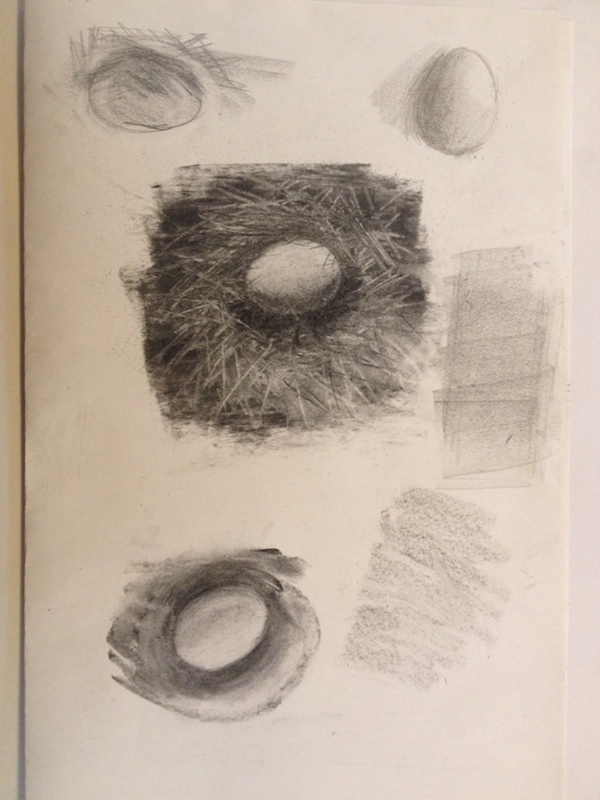 Charcoal Eggs, Class Demo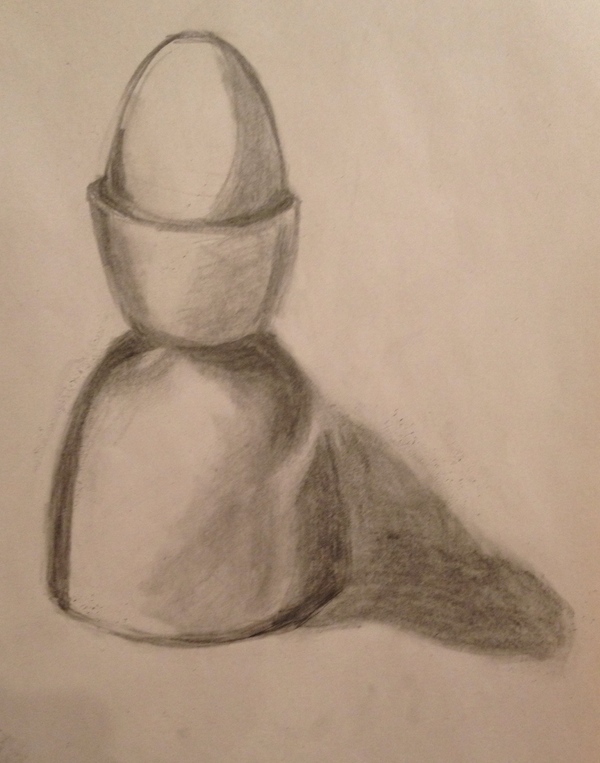 Egg in Eggcup, Graphite Class Demo